Got a new video for you tonight, and it's a hot one! My buddy Chad blessed me with a copy of the final network television broadcast of Garfield's Halloween Adventure, from 1999!
In this video, I'm diving into the tape to gush about the classic Halloween special and all of the TV commercials that came with it!
Click here to watch on YouTube!
If you grew up with the '80s airings of Garfield's Halloween Adventure, seeing it with TV spots from *1999* is a real trip. Course, since even that was more than 20 years ago, the commercials pack their own kind of nostalgic punch.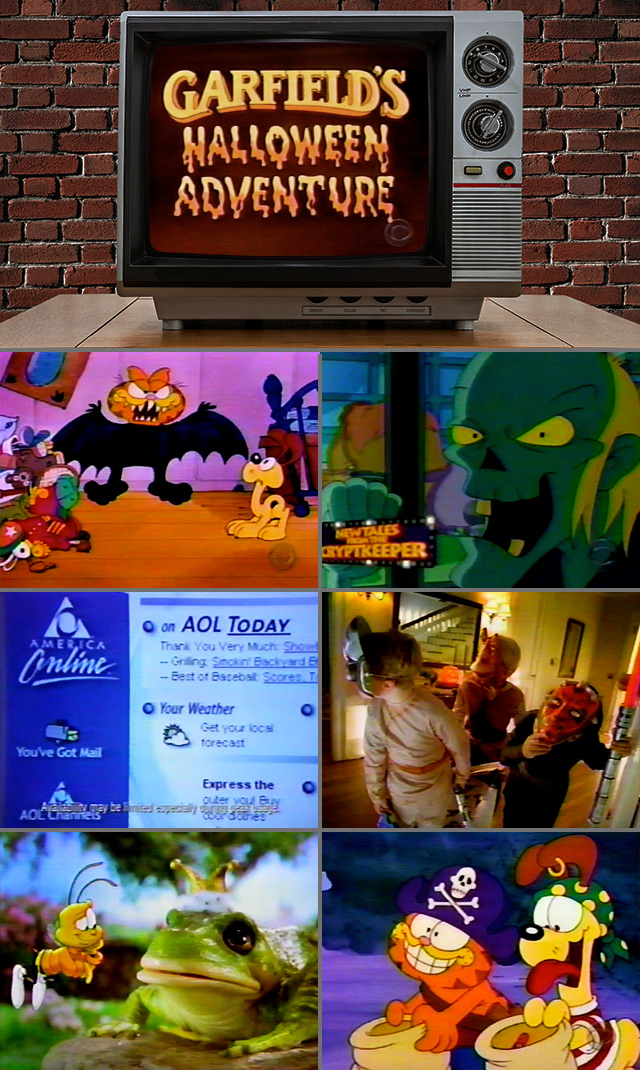 The spots feature everything from America Online to Grape Nuts O's Cereal, and in the video, I yanked out five of my favorites for a closer look. I'm really happy with how this one came out, so I hope you dig it!
Thanks for watching. I'm looking to get another vid done soonish, so while you wait for that, be sure to visit Dino Drac's Daily Halloween Thing for regular doses of spooky nonsense. (And if you liked this video, remember, sharing is caring.)
And PS, if all of this puts you in the mood to watch Garfield's Halloween Adventure, the whole thing is on YouTube, uploaded by the fat cat himself.