Before October slips away, I need to continue my Halloween Junk Food History series! We looked back at 2003 and 2004 in prior videos, so this time, it's all about 2005.
To put that year into proper context, imagine yourself watching the insect scene from Peter Jackson's King Kong. On repeat. You're surrounded by giant crickets.
Click here to watch on YouTube!
Join me on a ten-minute trip to 2005, where we'll discuss everything from Mountain Dew Pitch Black II to Hi-C Frightening Fruit Punch. Plus some other things that weren't drinkable. It was a pretty hot year for Halloween junk food, and I'm thankful that I still had the photos to prove it!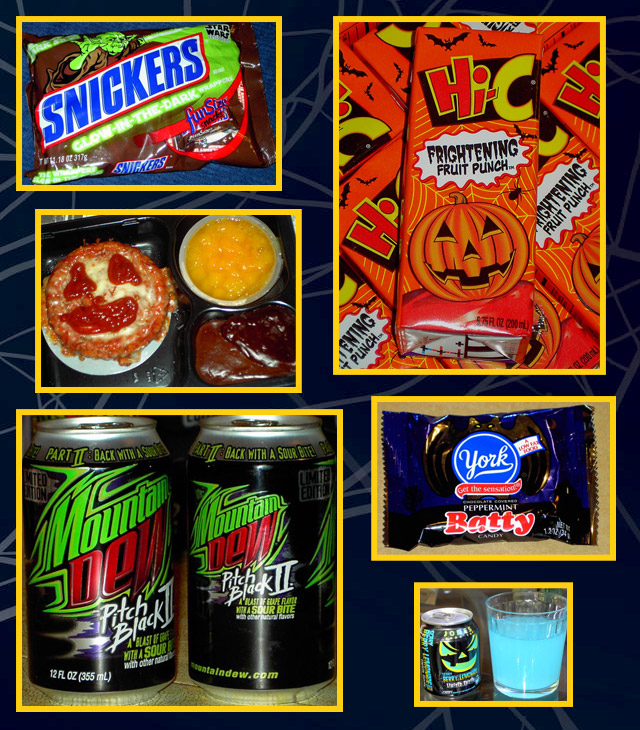 Enjoy! I've spent the last six hours battling inexplicable technical issues, so I'm gonna go collapse under a pile of throw blankets. If you missed the previous videos in this series, here's 2003 and here's 2004.