Hey, you. Tonight's video is about a random Halloween store in New Jersey. Not a Spirit Halloween, and not a store that's part of any big chain. That's what made it beautiful. The stuff I found at this place could not have been found at any other store. (Seriously, they had giant squeaking cockroaches from 2001 in this joint.)
Click here to watch on YouTube!
In the video, I'll show you footage of the store and tell you about the wonderful treasures I found there. (And yeah, if you couldn't tell by the thumbnail, stupid contact lenses were among my finds.)
I hope the vid encourages you to seek out some of the weirder Halloween stores in your town. Whereas a chain like Spirit has consistent stock no matter which location you go to, these one-off shops are completely unique, and if you dig around them long enough, you're sure to find some awesome goodies.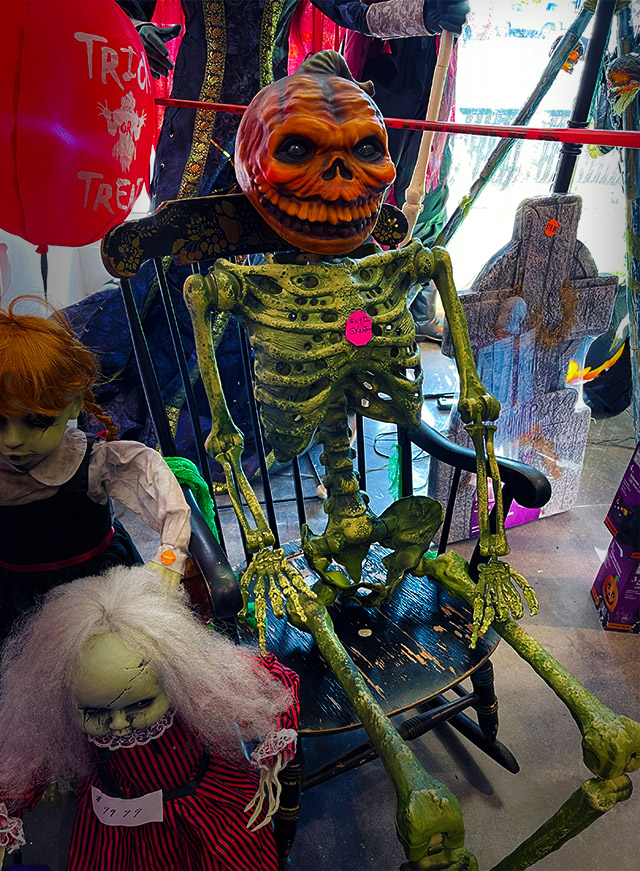 Enjoy the vid! I'm gonna let this one sail through the weekend, but I'll be back early next week. In the meantime, drop by Dino Drac After Dark for late night fun, and follow me on Twitter or Instagram to keep tabs on what I had for lunch. Talk soon!