Wellp, my most expensive site seasons are coming up, so it's time to make some money from selling you total junk!
Introducing Dino Drac's Cruel Summer Funpacks!
If you live in the U.S., they're 25 bucks shipped, and come with everything you see here: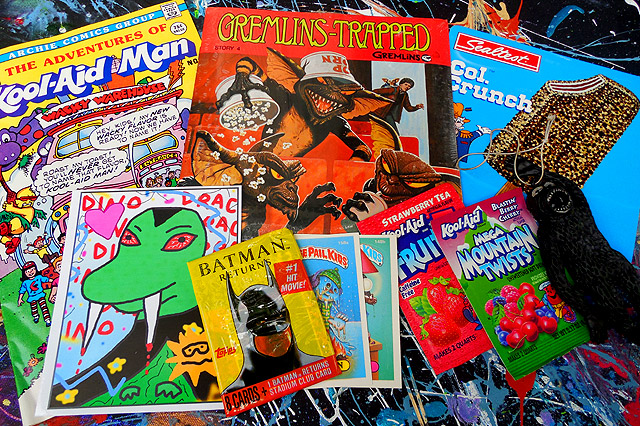 A smorgasbord of potentially-overpriced random ancient nonsense, sure to make the junkiest part of summer 5% less junky!
Ordering info is at the bottom of this page. If you're not sold yet, let me have a cup of coffee and try to make this stuff sound interesting!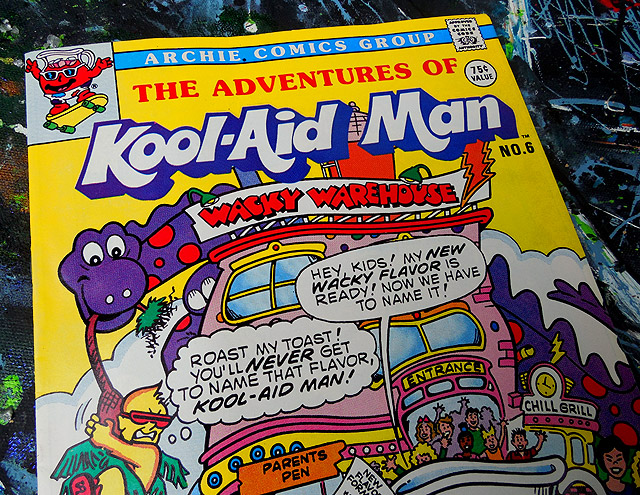 You WILL receive The Adventures of Kool-Aid Man #6, a 1989 comic book featuring the one and only PURPLESAURUS REX!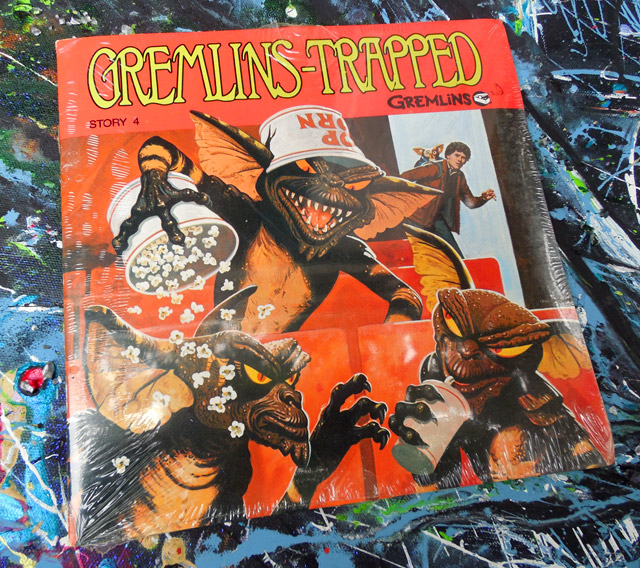 You WILL receive a sealed copy of Gremlins: Trapped, a book-and-record set from the mid '80s! If you don't have a record player, you can at least read the book!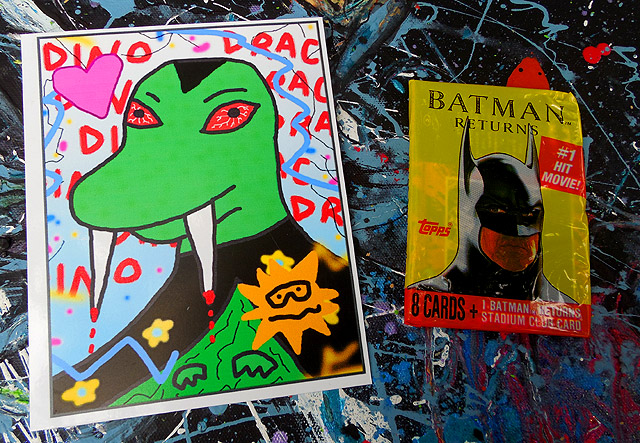 You WILL receive an exclusive mini-sized Ugly Dino Drac Summer Poster, made by yours truly in about fifteen minutes! They're printed on glossy paper! They have uneven borders! They will add class to your corkboards!
You WILL receive one random pack of old trading cards! Could be anything from Batman Returns to Back to the Future II to New Kids on the Block! You just won't know until your Cruel Summer Funpack arrives! You love surprises!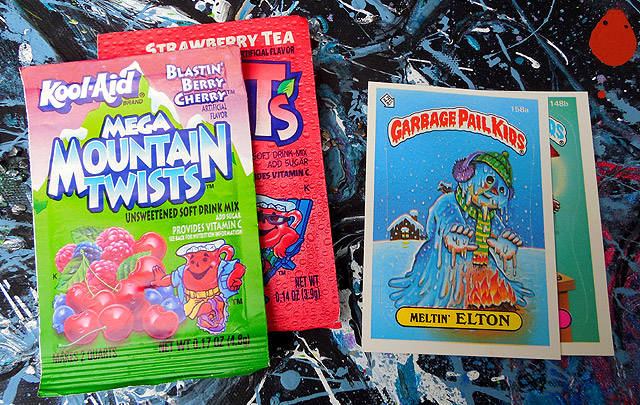 You WILL receive two packets of ancient, stale Kool-Aid! The flavors are chosen at random, and these are NOT MEANT FOR CONSUMPTION! Old Kool-Aid dust tends to solidify over time! Your packets might be full of Kool-Aid rocks!
You WILL receive two random old Garbage Pail Kids stickers, because these sorts of packages work better with some filler!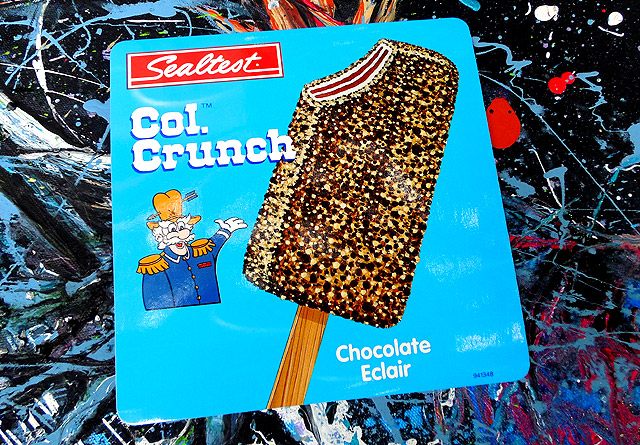 You WILL receive one vintage popsicle sticker, chosen at random! These are in the same style and from the same era as those featured during the Popsicle Parade! No guarantees on which popsicle sticker you'll get — but I do guarantee that you'll get one!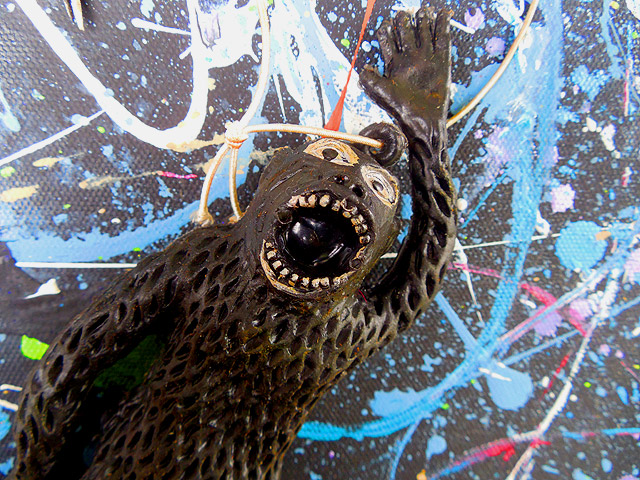 …and perhaps best of all, you WILL receive this incredible HAUNTED LUCK MONKEY, probably made in the 1960s!
He's made of rubber, he STINKS like rubber, and he's rumored to grant wishes! Each HAUNTED LUCK MONKEY even has a looped string attached to his head, so you can dangle him from your rear-view mirror! Don't you want your car to smell like old rubber?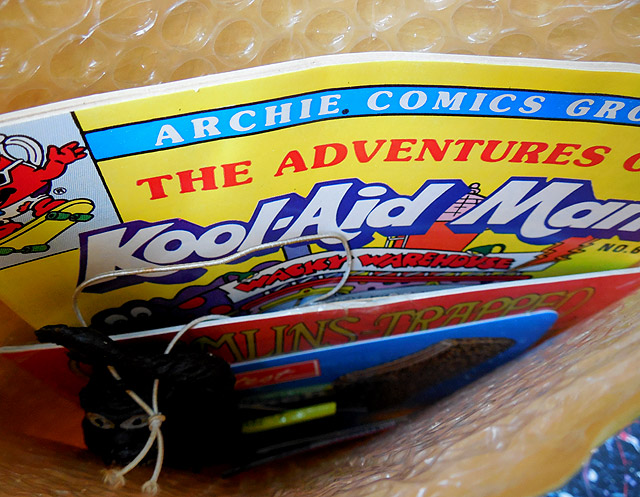 Everything above will be packed carelessly into a bubble mailer, sure to guarantee comic-creasing!
HOW COULD ANYONE TURN THIS DOWN?!
Supplies are limited, because let's face it, nobody has an unlimited supply of Haunted Luck Monkeys. You can get your Cruel Summer Funpack for $25, shipped anywhere in the United States.
Before you order, please read the info below!
1. Offer only good in the U.S., sorry! If things change, I'll let you know, but I learned last time that international shipping was… problematic.
2. Orders will be shipped within two days of payment.
3. Orders will be shipped to the address associated with your Paypal account. If you need your Cruel Summer Funpack to be sent elsewhere, make sure you tell me that in the info box when you place your order!
4. You can order as many Cruel Summer Funpacks as you like. Who wouldn't want ten Haunted Luck Monkeys?
If you have any questions, feel free to email me. Otherwise, click the button below to visit the ordering page. Even if you don't have a Paypal account, I'm pretty sure you can eke by with any regular credit card.
((SORRY, THE CRUEL SUMMER FUNPACKS ARE SOLD OUT!!!)))
All funds raised will go towards the Halloween Countdown. A good cause?
Thanks, and no worries if you can't order one or just aren't interested. Old Kool-Aid comics and Haunted Luck Monkeys aren't for everyone!