Welcome to October! I wanted to do something special to kick off this most awesomely unholy of months, so surprise, you're getting a Friday night video:
Click here to watch it on YouTube!
Join me for ten minutes as I tell you about the best "unusual" things I used to get while trick-or-treating, like McDonald's gift certificates and teensy tiny comic books. My prime trick-or-treat years started in the mid '80s and ended in the early '90s, so if you're around my age, this one's gonna pack a big nostalgic punch!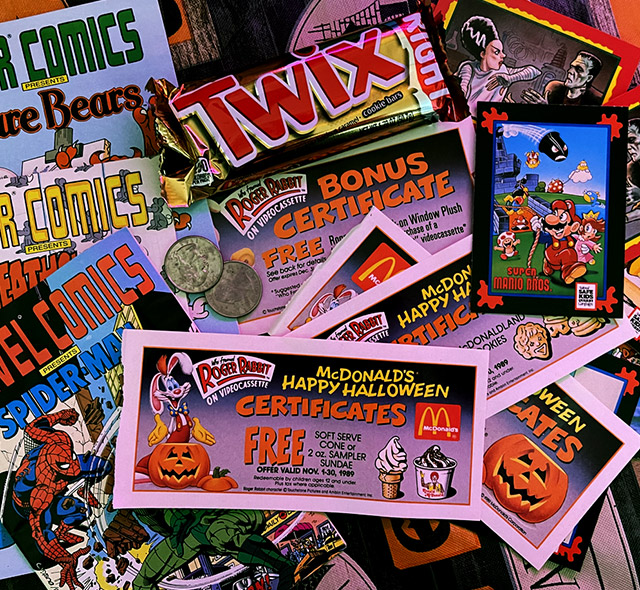 What were some of the "weirder" things — good and bad — that YOU used to get while trick-or-treating? Confess and boast, in the comments!
Thanks so much for watching the video, too! The vids will be a big focus this month, so you'll definitely be getting a few more. Enjoy the start of October, and I'll be back early next week with more. In the meantime, you can visit Dino Drac After Dark for late-night chats with fellow Halloween maniacs.