Dino Drac's HALLOWEEN FUNPACK is here! It's the final all-spooky Funpack for the 2023 season, and guys, I think I've saved the best for last…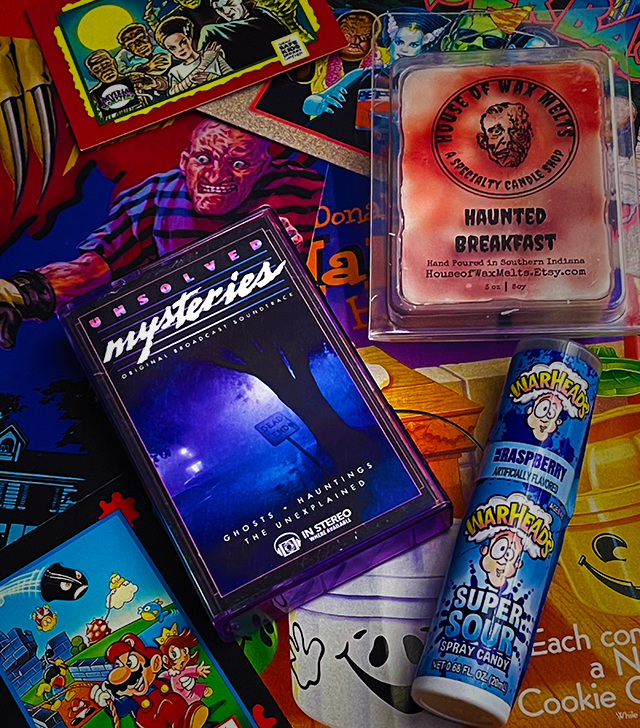 We've got some seriously hoity-toity items in this one! Before I tell you about them, here's the scoop:
Subscriptions are currently maxed out. I have a fair number of spare Funpacks that I can sell on an individual basis. The cost is $25, shipped to anywhere in the United States. (I can only ship within the U.S. – sorry!)
Zip to the bottom for ordering info. Once these are gone, they're gone forever! Now let's run through what's actually in the October 2023 Funpack…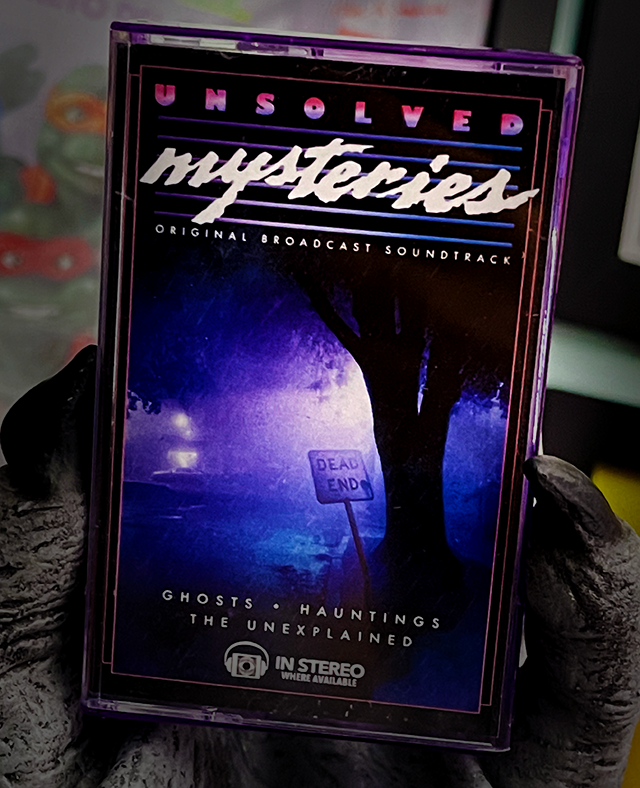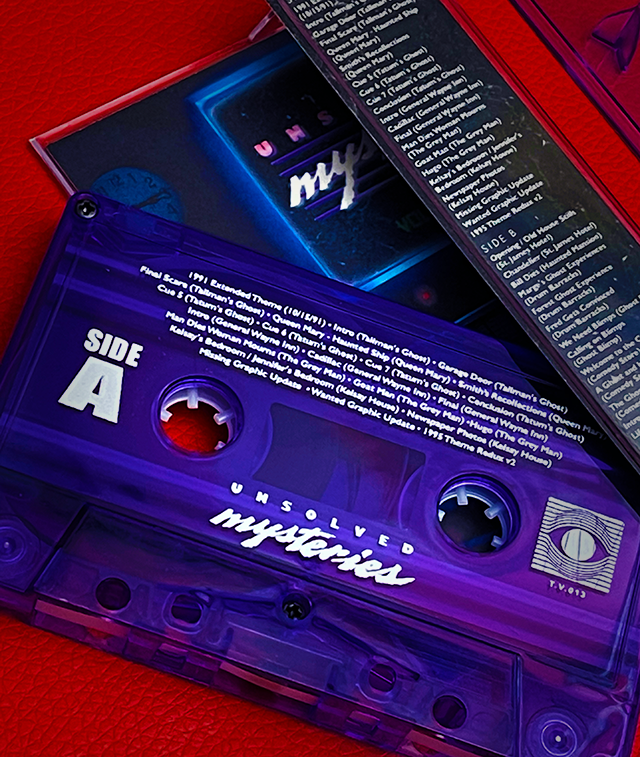 BOOM. We're doing this! From my amazing friends at Terror Vision Records, you'll each receive a sealed, officially-licensed copy of the Unsolved Mysteries score, on audiocassette!
These are LEGIT. Everyone remembers the theme song, but Unsolved Mysteries was absolutely loaded with moody bangers. And hey, even if you never pop the tape into a cassette player, what a cool decoration this is!
The cassettes are forged in sleek purple plastic, and yours will arrive factory-sealed. This is truly a high point for the Funpacks. In the early days, I never imagined that I'd get to include something THIS cool. Wow!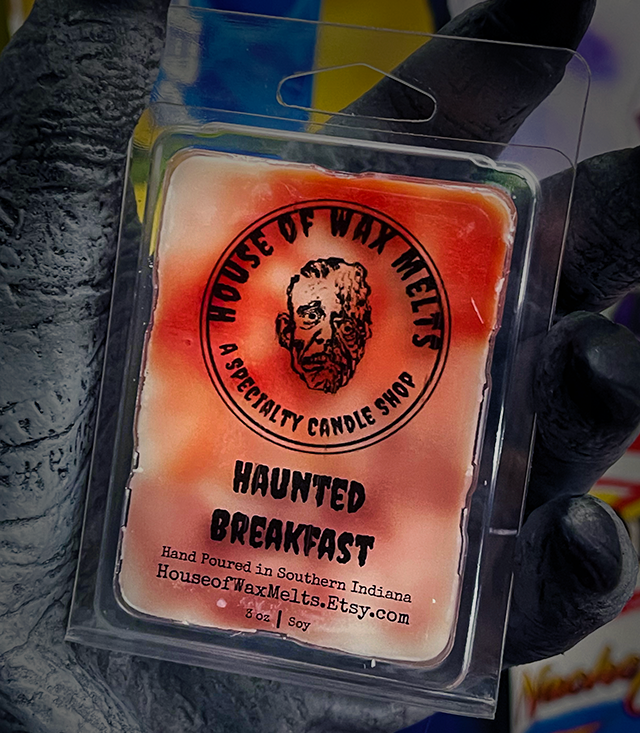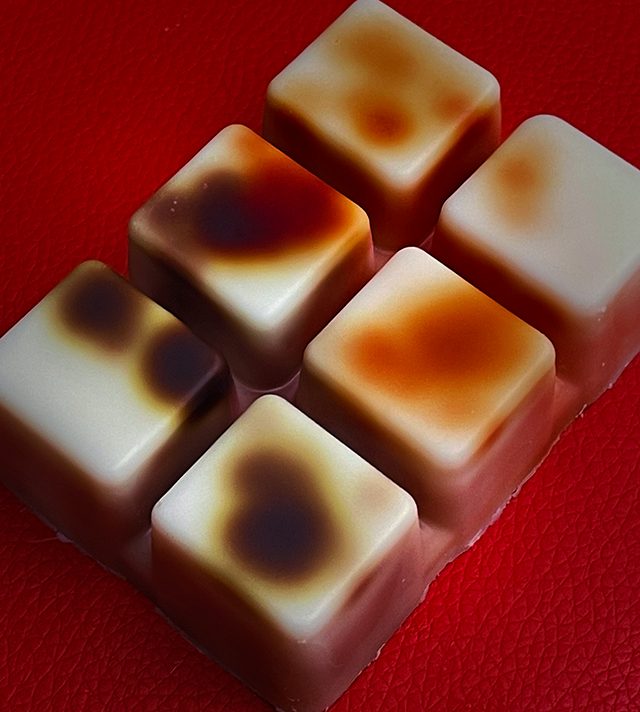 Next is another wax melt set from the magical House of Wax Melts. I've included their stuff in several prior Funpacks, and they never disappoint. And this may be the best one yet!
Your HAUNTED BREAKFAST wax melt set consists of six creepy cubes that stink like perfectly prepared pumpkin pecan waffles. They are SO good. Like, I cannot fathom how anyone was able to create this scent without actually making pumpkin pecan waffles.
The best part is, even if you don't finish all six cubes by Halloween, the scent will still be totally appropriate in November!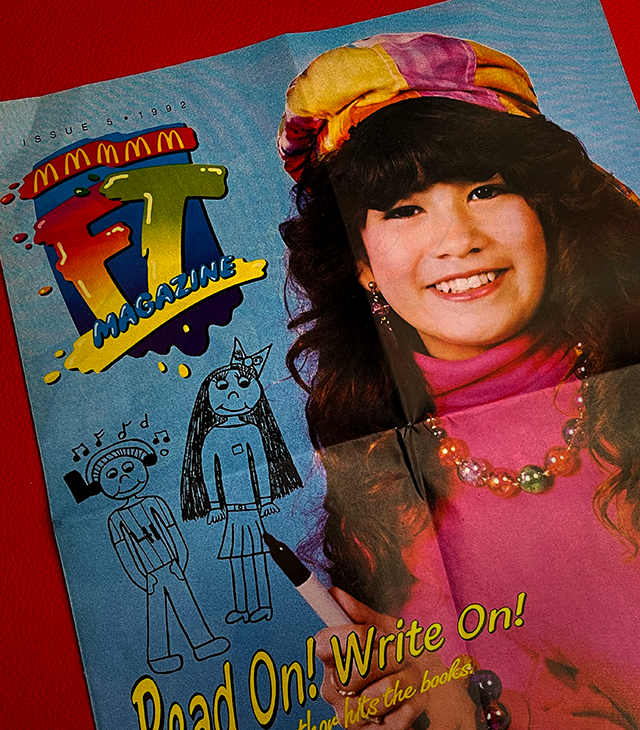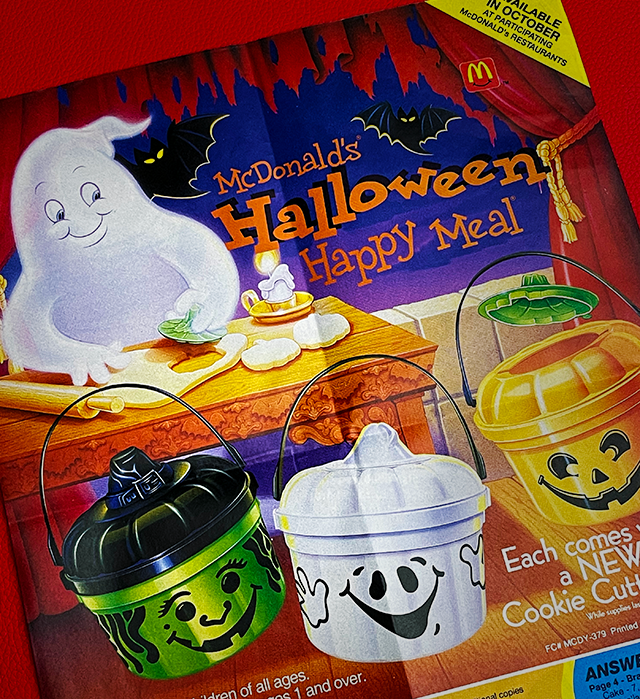 And then we have this! You'll each receive a copy of McDonald's Fun Times Magazine from 1992! Why would I be putting such a thing in this particular Funpack, you ask? Well, this was their HALLOWEEN ISSUE, and it includes an awesome advertisement for the Halloween Happy Meal pails on the back cover!
There are more goodies on the inside pages, of course — including some fun stuff about Nickelodeon's old "Nick or Treat" promotion.
These issues are completely unread and coming straight from a factory case. Please note that I will need to send them folded (as shown in these photos), because it's the only way to fit 'em in the boxes!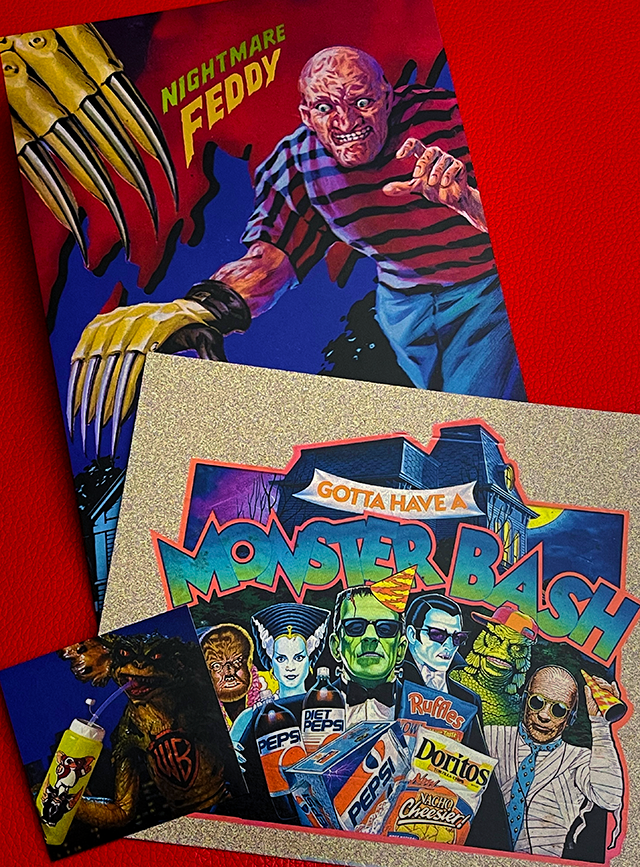 Next is a pile of eerie art that I know you're gonna love. This month's 5×7" cardstock mini-poster features the box art from Nightmare Feddy, the infamous Freddy Krueger bootleg doll who wore dainty shoes. Honestly, the box art was the best part, and it made for a great mini-poster!
I'm also including a bonus 5×6" cardstock mini-poster, featuring art from the 1990s Pepsi/Doritos "Monster Bash" campaign. Swoon.
Oh, and I'll toss in that 2×2" Gremlins sticker, too.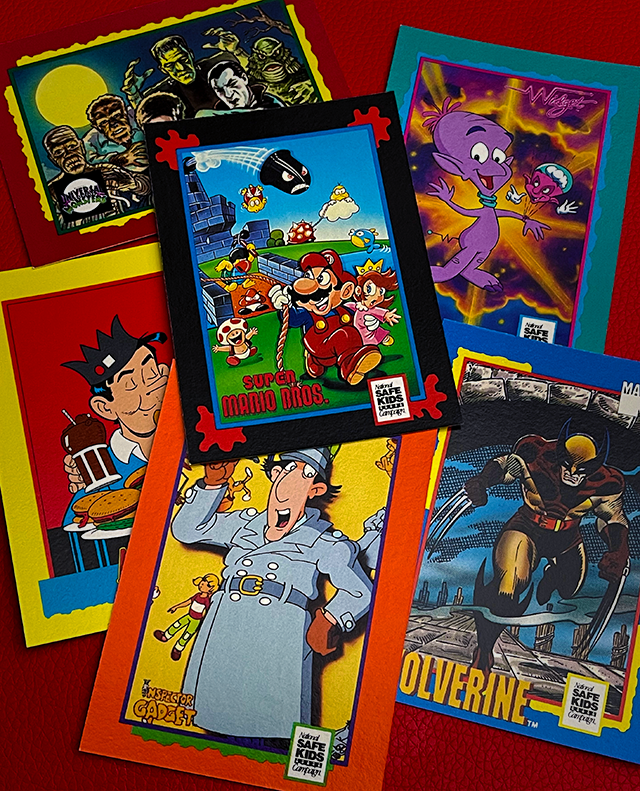 I'm sure most of you remember Trading Card Treats – even if only because they've been included in prior Funpacks. From 1991, these were packs of cards meant to be handed out to trick-or-treaters instead of candy.
Because the proceeds were for charity, Impel was able to score lots of big licenses. The six sets included Nintendo, Universal Monsters, Inspector Gadget, Archie Comics, Widget and Marvel Comics.
And why am I telling you this? Because in this month's Funpack, you'll receive ONE card from ALL SIX SETS! (Included cards will vary from the ones shown, but you'll definitely receive one from each of the six sets!)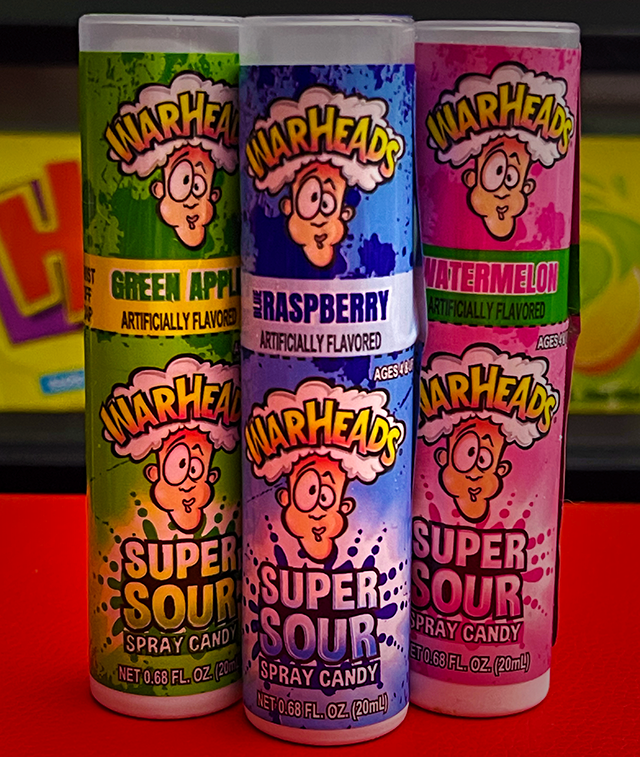 This month's snack is a trick and a treat. You'll each receive ONE of these Warheads Super Sour Spray Candy bottles, which are so weirdly addictive that I had to work very hard to stop eating my potential profits.
You'll get one of the three flavors shown above, at random. Possibilities include Green Apple, Blue Raspberry and Watermelon. If you've never tried this candy, prepare to be floored. It's way better than it sounds.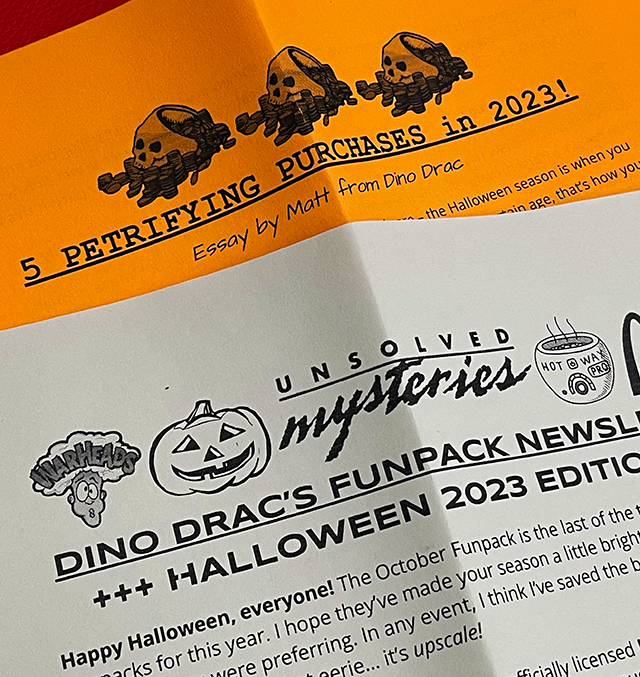 Rounding things out, you'll also receive this month's Funpack Newsletter, plus an exclusive essay that will never be reprinted on the site!
(This month's essay details some of my best vintage finds of the 2023 Halloween season. You know you wanna hear me gush about spooky print ads from the 1960s.)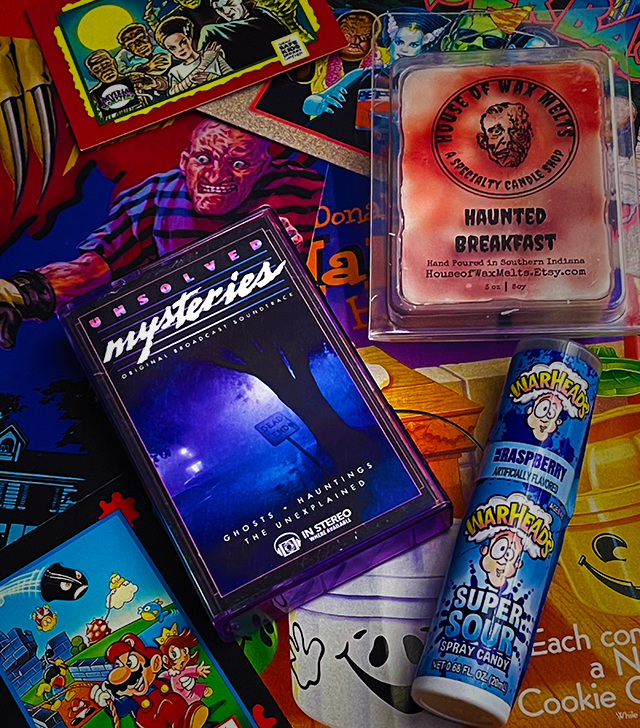 So yep, you'll get everything shown here for $25, shipped anywhere within the United States!
If you're a current subscriber and you'd like to stay that way… do nothing! You're all set!
If you're not a subscriber and you gotta have this Funpack, you can purchase one at the link below. The Halloween Funpacks tend to sell out quickly, so don't think about it for too long!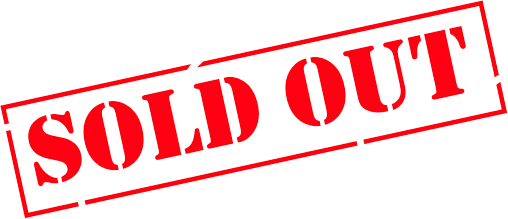 Shipping for the October Funpacks is already underway. They will ALL be shipped no later than Monday, October 23rd. Thanks!