Guys, I'm nervous. For the first time since 1994, I'm going to WrestleMania. So many conflicting emotions! It's sure to be a great show and there's no way I wanna miss a potential Becky win on the grandest stage of 'em all, but… 80000 people? In broad daylight?! Eeeek.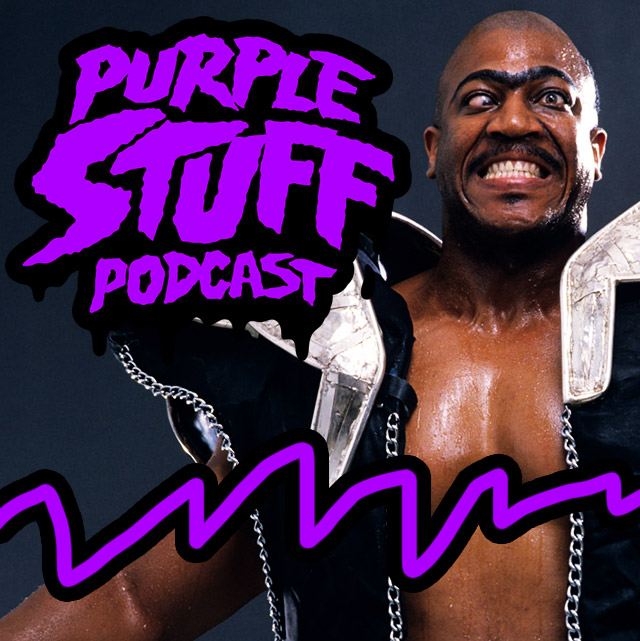 As has been tradition ever since we started The Purple Stuff Podcast, me and Jay from The Sexy Armpit are here with our annual wrestling-themed episode. Since nowhere near all of our listeners are wrestling fans, we're trying something a little different, this time.
On this week's episode, we're naming ten wrestlers who dipped their feet into acting, whether in movies, TV shows or random Pizza Hut commercials. We're covering everyone from Bane to Zeus to Captain Freedom!
Even if you've never watched wrestling, we think you'll be able to grab onto this one.
Click here to listen to this week's show!
Reminder: The Purple Stuff Podcast is also on Patreon, where you can trade a tip for access to exclusive monthly bonus shows. Thanks so much for all of the support over there!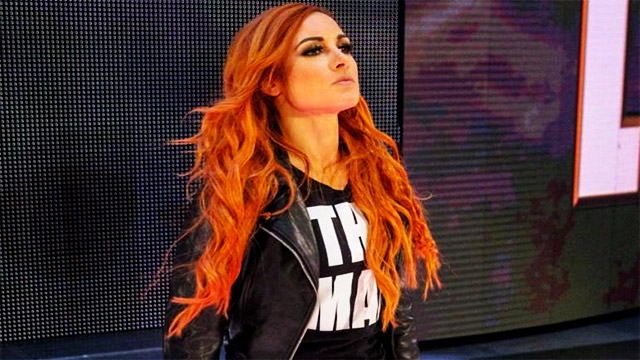 So yeah, WrestleMania. I haven't been too thrilled with the build, but I think they've set themselves up for a killer show. I'm mainly in it for Becky Lynch, who single-handedly turned me from a fair-weather fan back into a WATCH-EVERYTHING fan. There are no guarantees that she's winning, but if she doesn't, bet on me publicly sobbing somewhere in Jersey.
Other predictions for the main matches: Kofi's taking Bryan's belt because any other outcome would be totally insane. I actually think Brock will retain over Rollins, if only because they gotta manage the crowd's energy level and I'm not sure if it can sustain three big title changes in one night. As for the rest of the show, that's just gravy. Seventeen goddamned hours' worth of gravy.
Anyway, we hope you enjoy this week's podcast! We're thrilled and humbled by the fact that some fans count our wrestling-themed eps as not-insignificant parts of their WrestleMania week festivities. If this is the first one you're hearing from us, I'd also recommend last year's show about WrestleMania moments, and the previous year's episode about the best-ever WWE themes.