If you correlate the holiday season with frivolous spending, BOY do I have the thing for you. Get a load of Dino Drac's November Funpack!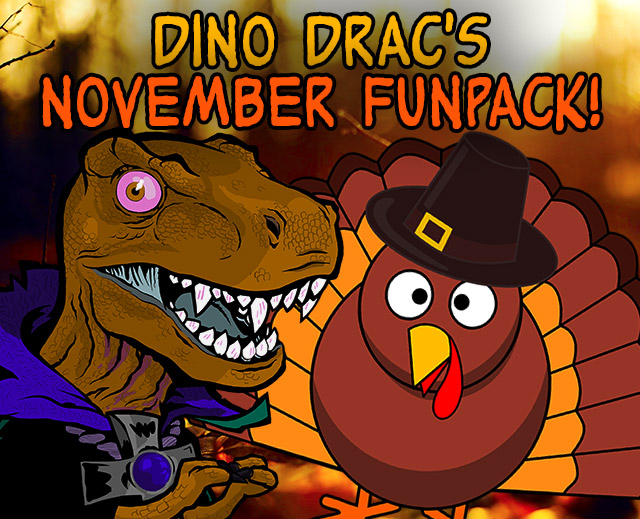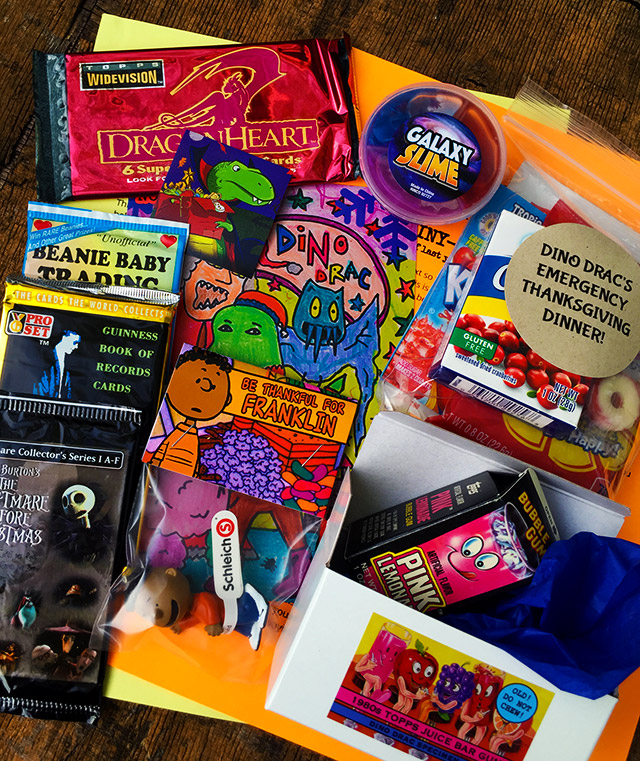 (U.S. ONLY. AVAILABLE FOR A LIMITED TIME!)
Vintage collectibles, fun toys and a whole Thanksgiving dinner, all in one box!
If you don't know the deal, I sell monthly Funpack subscriptions. They are literally the only thing keeping Dino Drac alive! For as long as you stay subscribed, you'll receive new boxes of crazy nonsense each and every month. The cost is $25 per month (including shipping), and you can cancel at any time without penalty.
There are more than a dozen items in the November 2017 Funpack, which you can see above. If that's all you need to hear, scroll to the bottom for ordering info. Otherwise, keep reading to learn about everything you'll receive in this month's box! Read More…
The arrival of a new holiday season means more ancient toy catalog reviews on Dino Drac. Yay!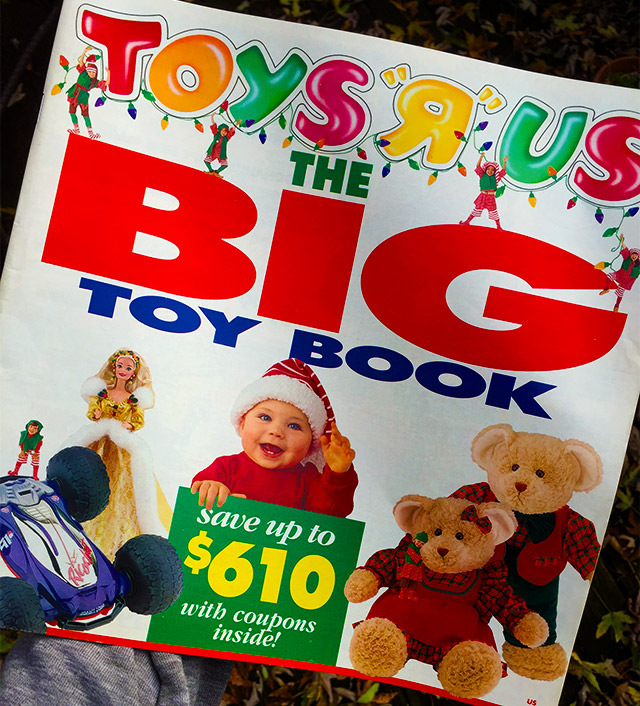 Shown above is the 1994 edition of Toys "R" Us's Big Toy Book. By then, the Big Toy Book was far and away the most important holiday catalog out there, taking the top spot from the Sears Wish Book and never looking back.
I was a high school sophomore when this particular catalog came out, more into graphic novels and Nirvana t-shirts than action figures. Even so, it won't surprise you to learn that I kept one foot in the toy store. I had a lot of this junk.
Below are eight highlights from the 1994 Big Toy Book. May they make you desire old plastic things.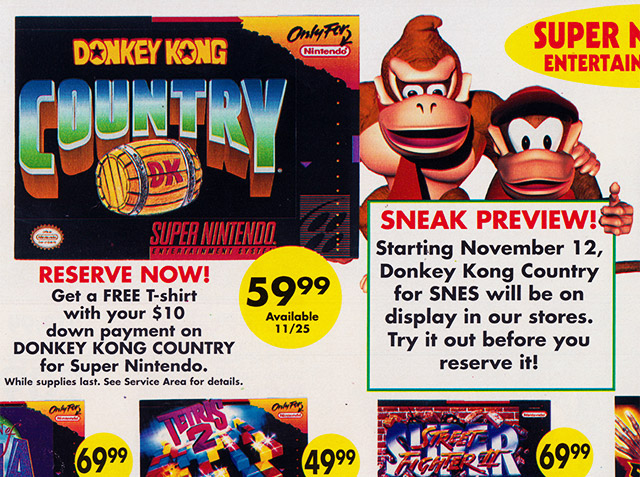 Donkey Kong Country!
($59.99)
I'd forgotten just how big of a deal Donkey Kong Country was. I got it for Christmas that year, and it was probably the last "big deal" video game that I received as a kid. (Or arguably a kid, anyway.)
Donkey Kong Country was still only available for pre-order by the time this catalog was mailed, but Toys "R" Us built special kiosks for kids to try the game in stores. (Good luck fighting off strangers for a controller, though.) Read More…
I've been quietly surveying all of the new-for-2017 holiday junk foods, and man, there sure are a lot of them. Good ones, too!
Even if you're not into the red-and-green season, I hope you can at least appreciate the fun garbage you're gonna get to eat.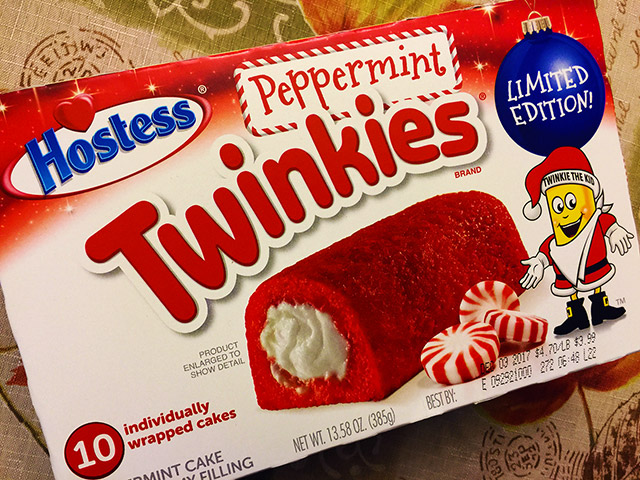 Take these monsters, for example. New from Hostess, Peppermint Twinkies are the minty fresh snack cakes that are almost alarmingly red.
Learn more about them in tonight's video:
If you can't spare the three minutes, the short version is that they're okay, but mostly worth buying for the novelty factor. Or if you want to build a house out of bricks that are actually Twinkies. Read More…
Happy Halloween, everyone! Thanks so much for being a part of Dino Drac's 2017 Halloween Countdown. I was determined to get one last video done before November hit, and with a huge assist to caffeine, here we are:
Madd Matt is back with one last bag of Halloween junk. Enjoy.
Unfortunately, the insane blitz to get this video done means that I have absolutely nothing left in the tank… so you'll have to pardon me for skipping my usual eighty paragraphs about the how awesome the Halloween season is. Just pretend you know what's in my head. Actually, chances are, you do.
I hope you've had a terrific season. I sure did. I'm also really looking forward to peppermint Twinkies and weird stuffing. So there's that. Here's to today, and here's to tomorrow! Love you, strangers. Read More…