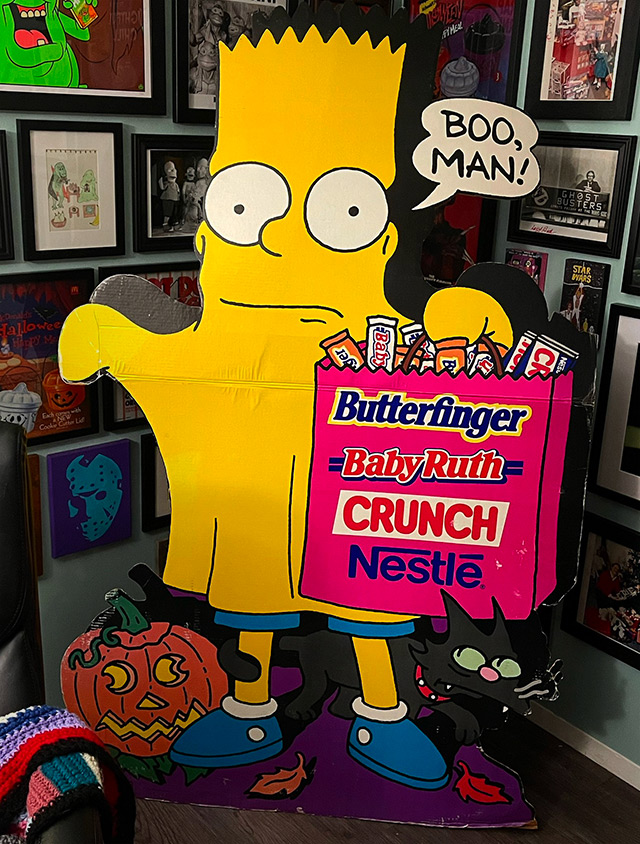 Saturday, October 8th:
I only have a minute to spare today, so I'll let this photo do the heavy lifting. Here's my latest and possibly greatest acquisition! A six-foot Butterfinger standee from 1993, featuring Bart Simpson in his Halloween costume. I guess he was supposed to be his own ghost? What a treasure this is!
When I posted this on my socials, a few folks mentioned that they only started eating Butterfinger bars after Bart got involved. Same here! I didn't even like them all that much, but at that point in the '90s, anything Bart touched immediately became 20x cooler.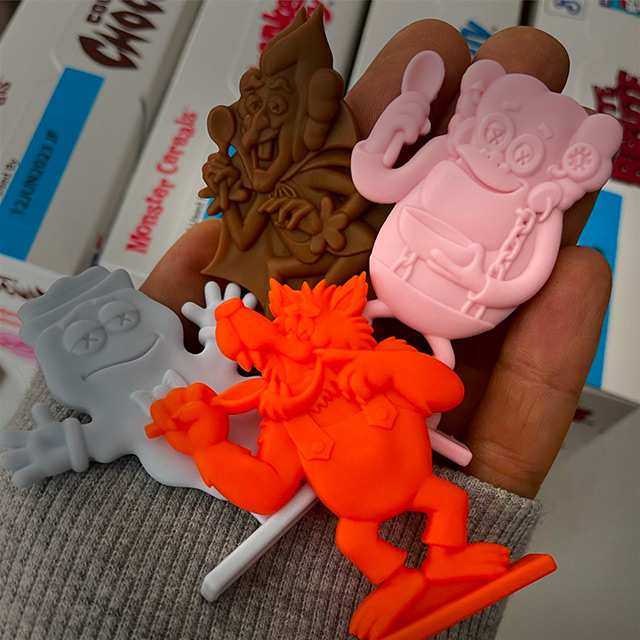 Friday, October 7th:
I got a promo box from General Mills yesterday, which is what happens when you spend 20 years gushing about Count Chocula on the internet. The package included this year's quartet of Monster Cereals, but the real star was that complete set of KAWS figurines!
These are the same toys currently being given away through codes on the cereal boxes, and I implore you to enter the contest, because I know sooo many people who've won a set. (In fact, the ongoing joke is that it seems easier to lose than win. They're giving away 100k sets!)
I adore these figures, which are quite a bit nicer than I'd expected — and way bigger! They're like oversized board game pieces. The sets from the actual contest aren't due to ship for a while, but if you won one, this is what you'll be getting!
PHYSICAL CHALLENGE: Hey, it's Friday! Time to make you do something! This weekend, I want you to watch any of the Nightmare on Elm Street movies. That's it! That's all you have to do! (By EOD Sunday, I mean!)
You could pick your favorite, or maybe you could give your least favorite another chance. I think I'm gonna go with The Dream Master, because it's one I really like but also one I've only seen a handful of times.
PS: I recorded my next video, but I need more time to finish the edit. Look for it this weekend!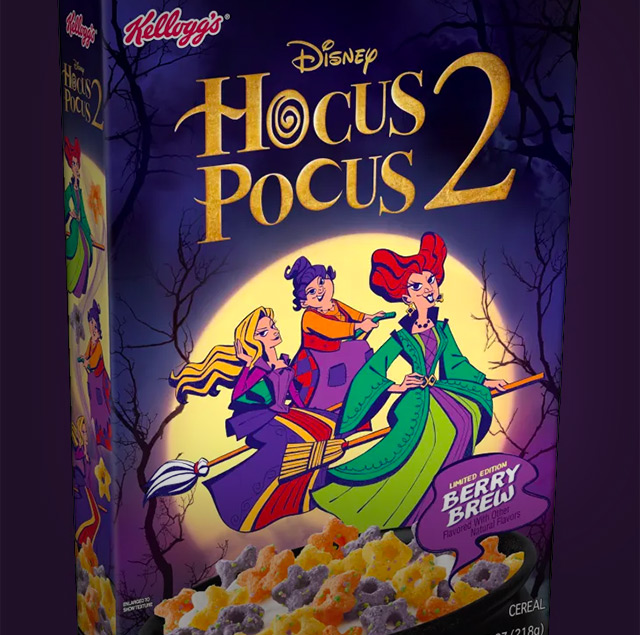 Thursday, October 6th:
I wanted to give a shout-out to Hocus Pocus 2 Cereal, not just because it's a neat Halloween tie-in with a great box, but because it's legitimately delicious.
Well, "delicious" might not be the exact word I'm looking for, but it's a very pleasant eating experience. The aroma sparks memories of Ralston's Donkey Kong Jr. Cereal. The taste is vaguely evocative of Strawberry Honeycomb. And the texture? My God, the texture!
In olden times, remember how some cereals had a softish texture? Like the outsides would be crunchy, but the insides would collapse easily and seem a bit spongy, as if they were stale? I love that vibe, and this one comes close to nailing it.
Don't sleep on this cereal. I know it looks like the usual mouth-scraping bad-tasting gone-in-a-month tie-in that people only buy for the box, but Hocus Pocus 2 Cereal is absolutely worth eating.
Wednesday, October 5th:
I made this compilation for Dino Drac's social media accounts, but it's worth posting here, too. Here's a ten-minute collection of spooky television commercials from the '80s and '90s, with some maaaaaajor classics in the mix.
Many spots were featured on Dino Drac during the early years, but I've since cleaned 'em up with bolder colors and better audio. I have a habit of posting the same old ads over and over again, but I haven't touched many of these in a full decade. They feel pretty fresh!
If you were forced to pick just one as your favorite, which would it be?
I've narrowed my faves down to the Doritos/Pepsi "no dip" spot, the Spooky Goop spot, and the Partyland spot with the scary floating masks. I'm tempted to give Spooky Goop the trophy just because the name is so awesome, but I have too much history with the Doritos/Pepsi commercial. That one wins.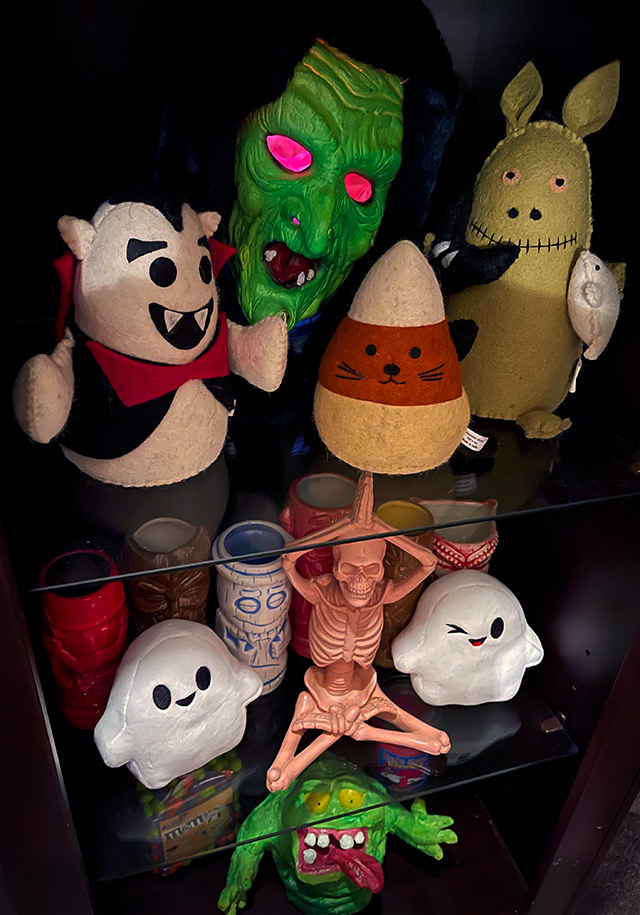 Tuesday, October 4th:
I hadn't planned on building a Halloween Mood Table this year, but after seeing so many great ones – with themes ranging from classic to drastic – I was motivated to at least throw something together.
So, I'm calling these three little shelves a Mood Table. It's not much, but Mood Tables don't have to be. The point of them is to just give ya something to look at whenever you need a Halloween spirit boost. It's a cross between a religious altar and an Oriental Trading catalog.
My Mood Table for 2022 is the simplest I've ever done. I just gathered some of the spooky things I've purchased this year and placed them together. I'm only now realizing that all of those items have faces, so let's pretend they're having a monthlong party.
Highlights include a weird OOAK Slimer statue I found at Monster-Mania, adorable ghosts that are cruelly marketed as doggie chew toys, and my Halloween III witch mask, illuminated by a battery-operated lamp and a few sheets of tissue paper.
Anyway, it's nothing like the monstrosities I've built in the past, but it makes me happy.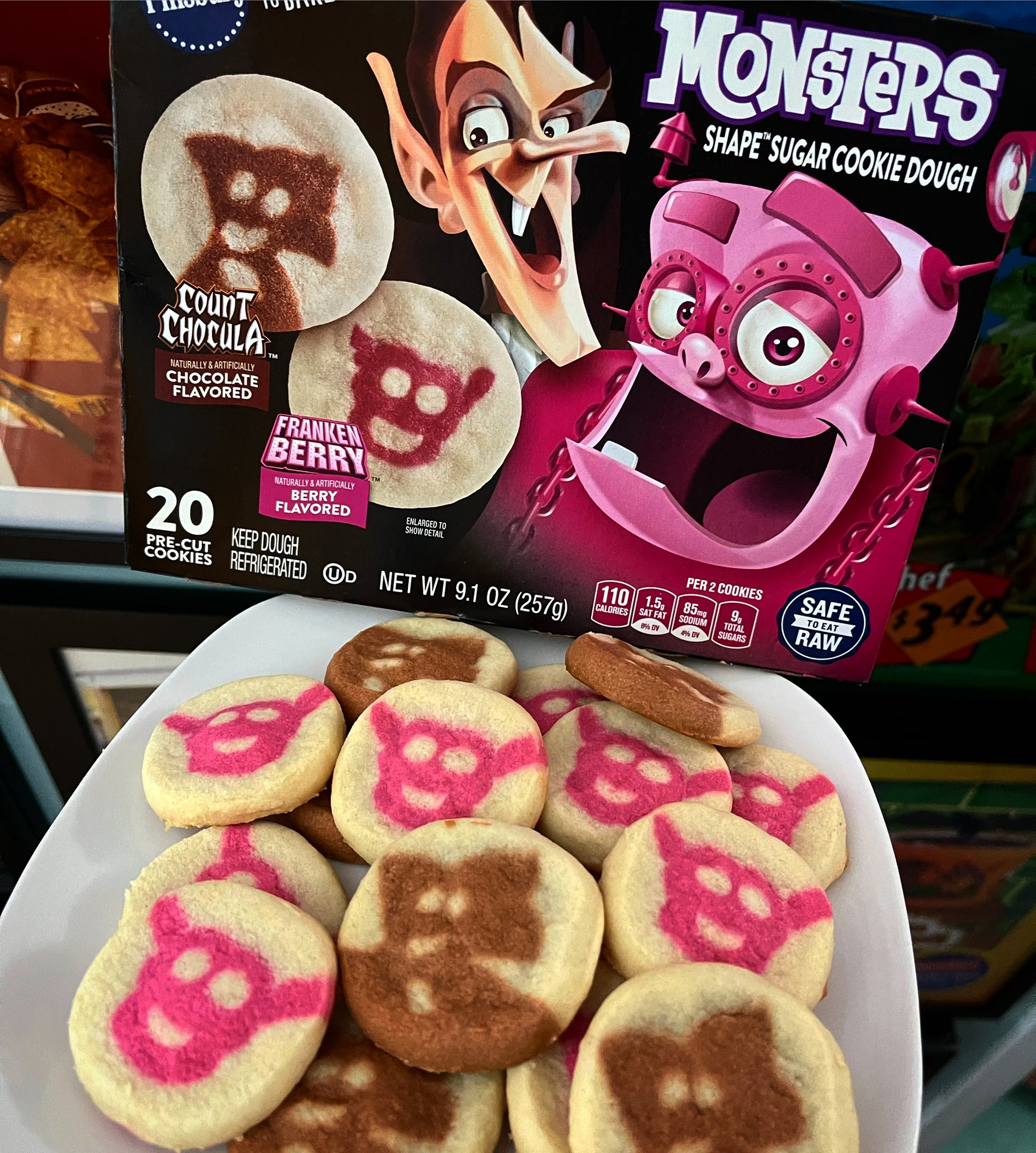 Monday, October 3rd:
Finally got around to making Pillsbury's new Monsters Sugar Cookies, which have been sitting in my fridge for… jeez, has it been since August? I think it has. Bless modern science for generous expiration dates.
Based on Count Chocula and Franken Berry cereals, the cookies certainly smell the part. Especially Franken Berry's cookies, which are virtually indistinguishable from his cereal. They smell more like the cereals than they taste, but they're okay. Normal sugar cookie fare.
Love how Pillsbury learned from past mistakes and didn't oversell their appearance. The cookies look like the twisted souls of Ursula's Garden on the box, and they look like the twisted souls of Ursula's Garden in real life.
I was inspired to make these by today's weather — cold, dreary and damp. The perfect excuse to crank the oven and fill the air with the sweet stink of sham strawberries. Just one of those little moments that give life to the season.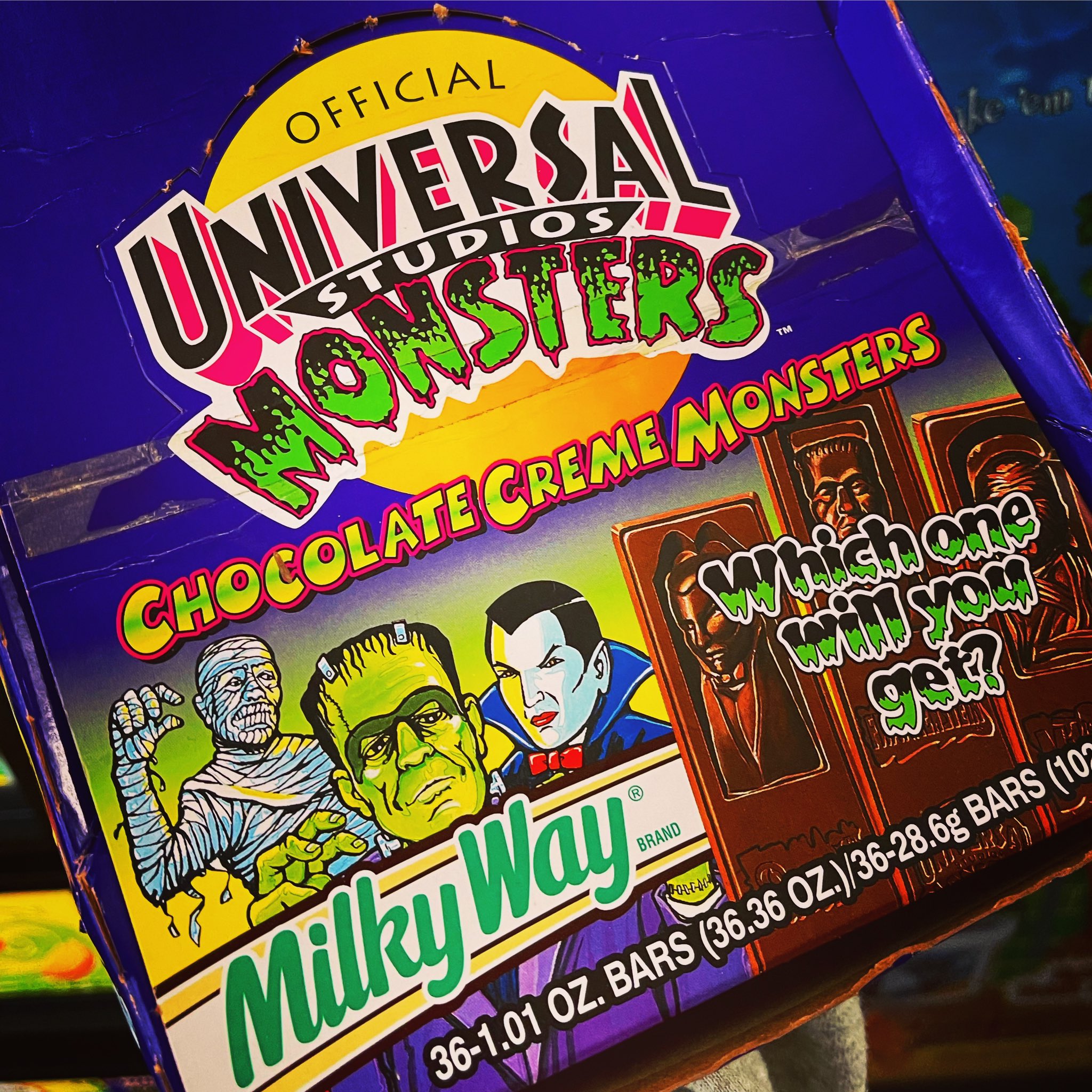 Sunday, October 2nd:
This week's physical challenge was to order something spooky from eBay. Even though I obviously bid on this before the challenge was issued, I'm still counting it. What can I say? I'm drunk with power.
Behold, my latest acquisition – a 1996 store display box for Milky Way's Chocolate Creme Monsters! This was part of the Universal Monsters merchandising blitz of the late '90s, and the artwork is to die for. I was really lucky to snag this one, especially during the Halloween season.
It gets better. You can't see 'em in the photo, but the lot also came with several empty candy bar wrappers, plus one candy bar STILL SEALED. So yeah, on top of this box, I'm now in possession of a 1996 Chocolate Creme Monster, unopened and uneaten. Hashtag blessed.
If you took part in the challenge, drop a comment about what you bought!
PS: In website news, I'm scripting my next video, which'll be done before the week is over. I'm *thrilled* about this one, as it's incredibly on-brand and yet still something very different. Oh, and if you've been absent for a few days, the latest Purple Stuff Pod is live.