Prior to yesterday, I hadn't been to Seaside Heights since my sophomore year of high school. A friend invited me to stay with him and his extended family at some rented beach house. Never one to miss a chance at crane games and funnel cake, I jumped at the chance.
The night before we left, I dyed my hair green. I probably should've waited, given that I was about to spend three days with total strangers, but they were nice people. (And they remained nice people until they saw the house's single shower, stained with still-fresh puke-green Manic Panic. Oops.)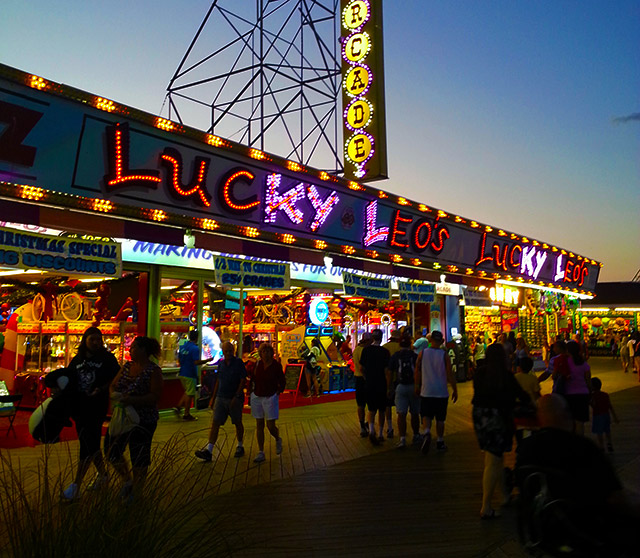 Now roughly twenty years later, I've finally returned. With Jay from The Sexy Armpit and our better halves, we walked up and down the boardwalk looking for every stupid photo worth taking. We ate pizza, too!
Back in the day, I considered Seaside Heights a "poor man's Wildwood" — way smaller, and with far fewer neon lights. These things are still true, but here's the difference: Wildwood has changed a lot since the '90s, while the vibe at Seaside Heights has hardly changed at all. I may actually prefer Seaside, now. If you know what you're looking for, it's as much a joyous relic as a place to play Frog Bog.
Here are the highlights!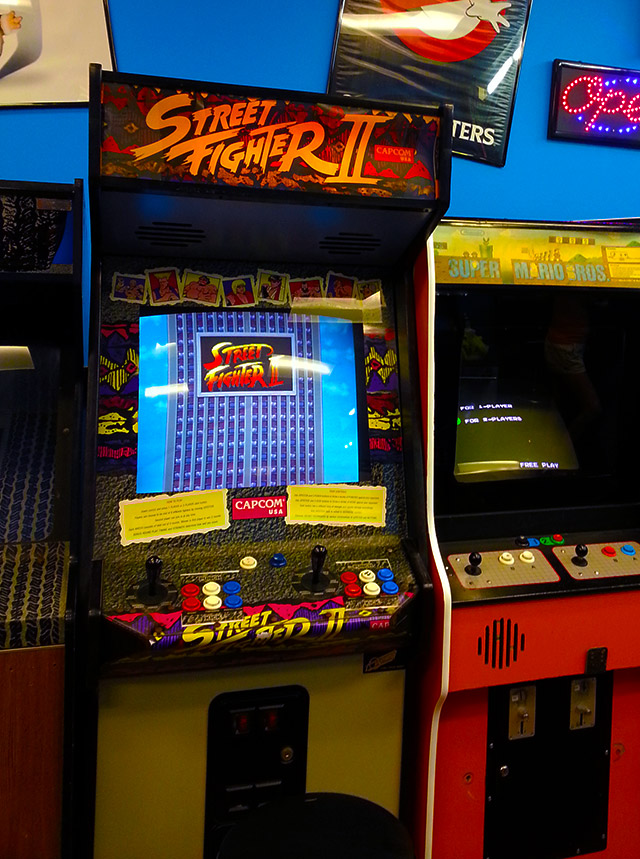 RETRO ARCADE!
One of the boardwalk "booths" — which has doubtlessly spent former lives as everything from a souvenir shop to a tattoo parlor — now plays home to a small "retro arcade." Pay a modest fee, and play away!
It's nothing compared to a place like Yestercades, but as just one of a million stops on a New Jersey boardwalk, it's so cool. With around 15 arcade cabinets and a couple of pinball games, I loved the aesthetic touches as much as the coin-ops. Those '80s posters in cheap frames, the liberal use of billiards-blue paint… they're tacky attributes to be sure, but when you're on a boardwalk, you WANT tacky.
(And don't get me started on Street Fighter II. An identical cabinet used to live at the Trump Taj Mahal in Atlantic City. For a certain period of time, it was practically my altar at which to worship.) (more…)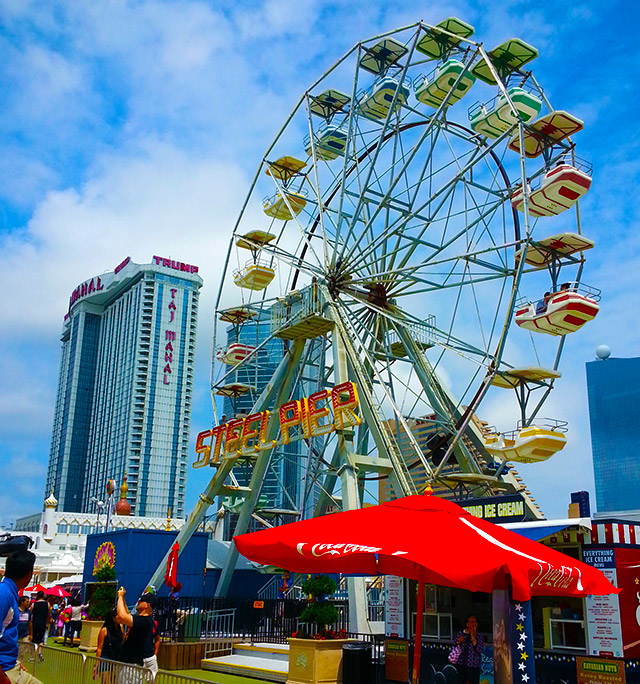 We celebrated Independence Day in Atlantic City, joining Mr. and Ms. Sexy Armpit for two days' worth of tequila and gambling and fireworks. (In that order, come to think of it.)
Between the blue skies and the straight flushes, it was an amazing weekend. Of course, we spent many hours on the famously infamous Atlantic City boardwalk, searching for post-worthy treasures. Here are some of the highlights: (more…)