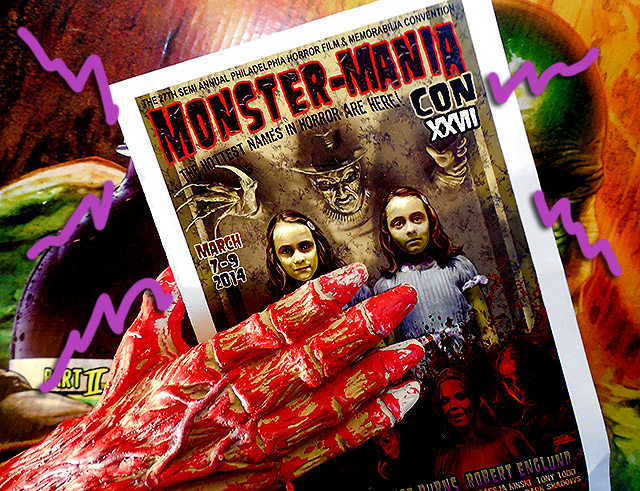 On Friday, we found ourselves back on the familiar floors of Cherry Hill's Crowne Plaza, ready to drink through the latest Monster-Mania convention.
This was the 27th Monster-Mania. The first one I went to was only their third ever. Almost ten years later, and I still get a kick out it. I don't know whether to find comfort or shame in the idea that I might still be going to these things twenty years from now.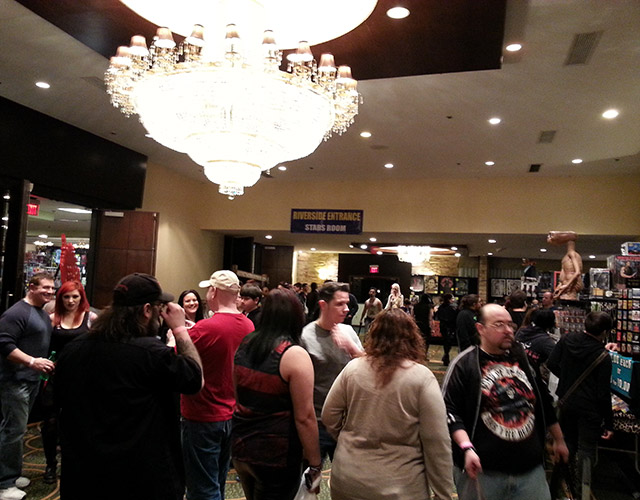 I can't give you a full convention report, because we were only there for a day, and we barely scratched the surface of what Monster-Mania has to offer. After meeting John and Jay at last August's convention, we all became fast friends, and heading back on Friday was mainly an excuse to hang with them — albeit with the neat backdrop of total strangers wearing scary clown costumes.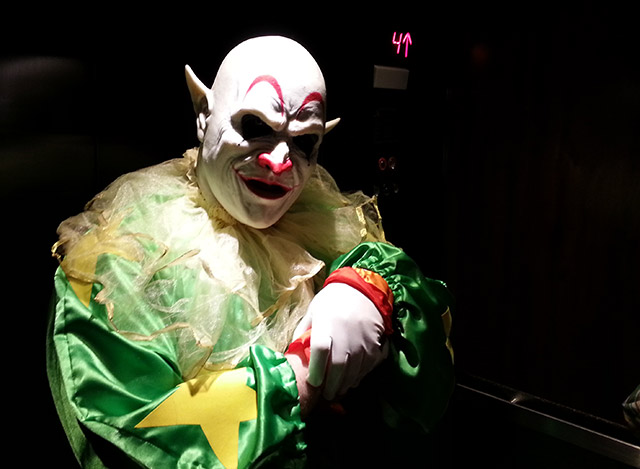 See? (more…)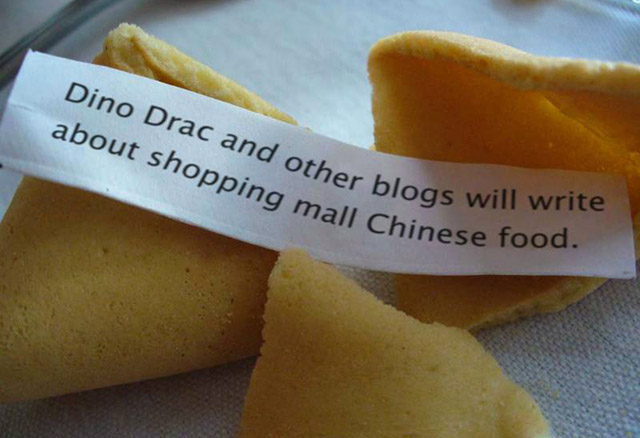 Me and four other bloggers visited the food courts in our local malls. Our mission was to review the Chinese food joints that are always a part of those food courts.
I bet you didn't expect me to open with that paragraph today.
We had good reasons to do this. Shopping mall food courts are bizarre and beautiful. They exist more as entities than mere "places," and the hearts of these entities are always the Chinese food joints. Most of the establishments at food courts come and go with alarming frequency, but the ones that sell Chinese food are blessed and cursed to be a part of them for as long as they stand.
They are constants. Magical constants bathed in twenty-year-old neon lights. (more…)

We spent New Year's Eve in Atlantic City, with The Sexy Armpit's Jay and his girlfriend Corinne. All I really remember is punching balloons and getting my ass handed to me at three card poker. And walking past some guy that I swore was Johnny Torrio from Boardwalk Empire, even if, in my heart, I knew he wasn't.
The trip was a private misadventure amongst friends — not something I planned to write about. That all changed in the morning hours. Curing our hangovers with cherry Powerade, we attacked the boardwalk with just one thing in mind:
CRAP SHOPS.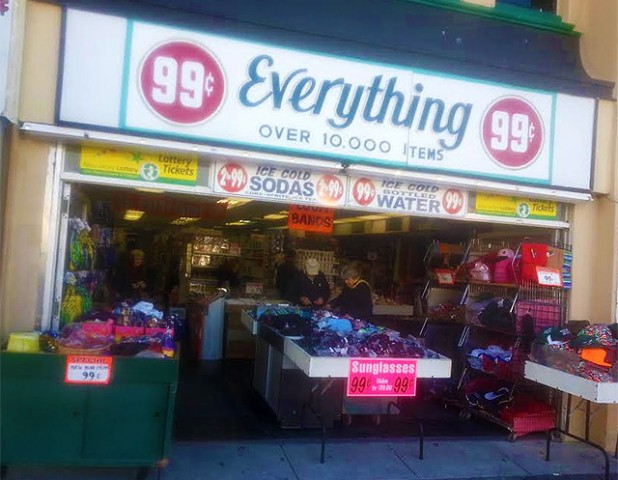 The Atlantic City boardwalk is full of incredible crap shops. I've been providing proof of this for more than a dozen years. This time, though, we landed at the crap shop to end all crap shops. The ULTIMATE crap shop..
Or, more accurately… THE BEST 99 CENT STORE EVER.
I recognized it straight away. It was the same 99 cent store that I used to go to as a newly minted teenager, back when my parents practically lived at the Trump Taj Mahal. It hadn't changed at all, and I cannot mean that more literally. The stuff that was inside this store… was the same stuff that was inside this store twenty fucking years ago.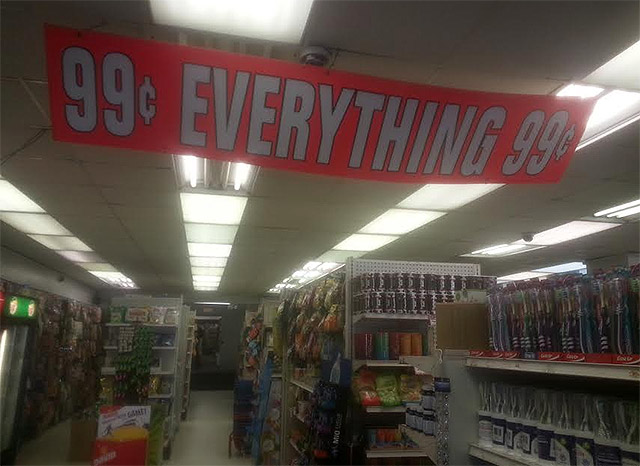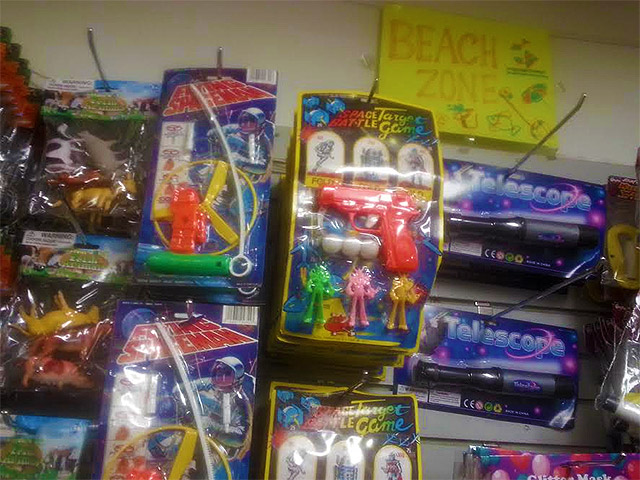 At first, none of us realized that we were surrounded by treasure. We were finding good things, but nothing terribly outrageous. Fifteen minutes must have passed when Jay casually announced that they were selling Dennis the Menace pinball games from 1986. Moments later, I found a Kevin Nash air freshener from 1998.
From that point on, it was complete joyous lunacy. Our eyes were open and we were ready to see the truth. This place was COVERED with amazing shit. Everywhere we turned, there was a new reason to scream.
I think this photo sums it up: (more…)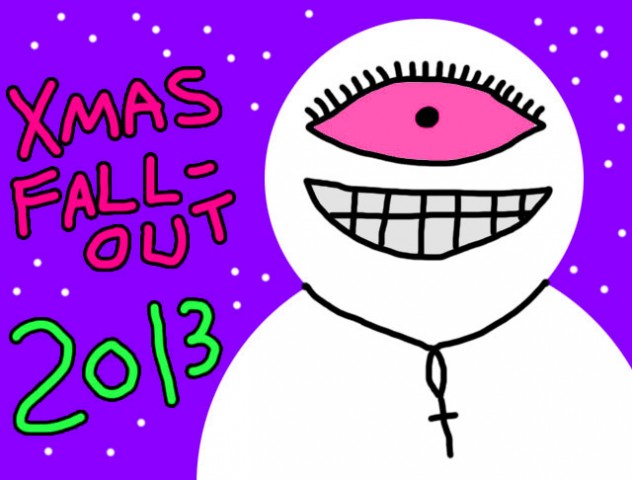 Christmas was great. One for the ages, really. It must have been, since I ended it by sleeping for thirteen hours straight.
I'm used to feeling a bit down on the 26th, but this year, I think I did the perfect amount of Christmasing. Enough to where I don't feel like any stones were left unturned, but no so much that I'm now ready to burn down my tree while doing the death metal horn fingers.
Our Christmas Eve party was the usual seven hours of complete mayhem. Over thirty people shouting at each other, with enough food and booze to cover triple that number.
It all started with a bang, too.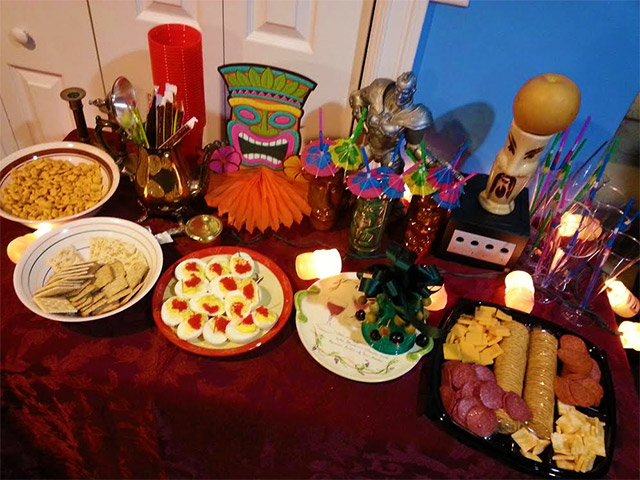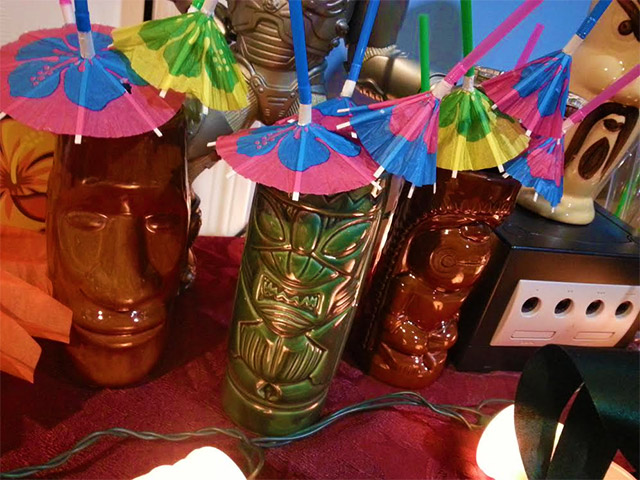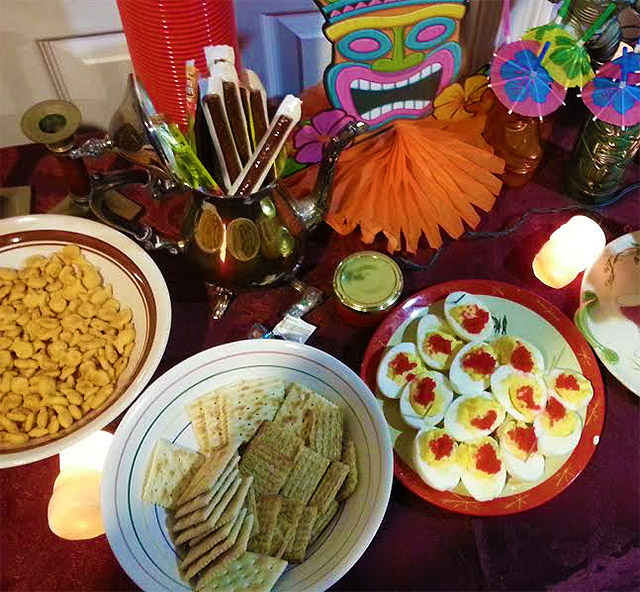 My family — mainly one of my sisters — surprised me by recreating my 1993 Christmas Tiki Hut! Even today, I don't have the words. If I can count this as a "Christmas present," it's one of the best ones I've ever received.
Using the photo from this post as their guide, everything that was possible to recreate was recreated. They even found the same tiki glasses!
There was the rusty carafe full of Slim Jims… the hard-boiled eggs topped with cheap caviar… even the infamous "olive tree!"
Fittingly, they put the Tiki Hut in the basement. Like mine, it was stationed away from the main party, so all of the already-gross food could get even grosser with each passing hour. Perfect!
This was honestly one of the nicest things anyone's ever done for me. If I'll remember the 2013 Christmas season for anything, it'll be this monstrosity. The one covered with crackers and toys, and the sorts of decorations that keep Oriental Trading in business. (more…)