Guys, we need to talk about this Mother's Day card.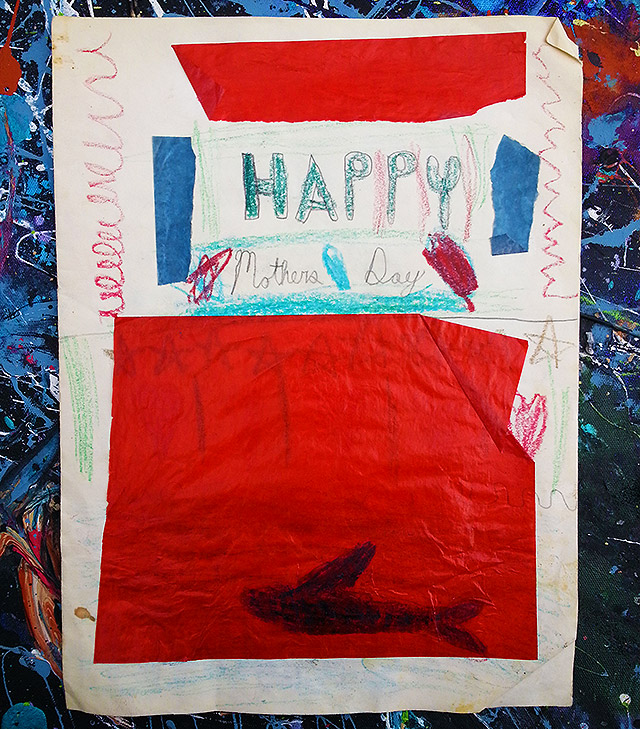 I made it for my mother in 1986. 1987 at the absolute latest. Considering the card's enormous size and use of strange paper, I can only assume it was an art project from grade school.
The cover looks innocent enough, or at least as innocent as a cover featuring a shark swimming through blood could look. It's what inside that troubles me. It's very curious that both my teacher and mother saw this card and never thought, "hmmm the boy needs help."
Who knows, maybe they did. (more…)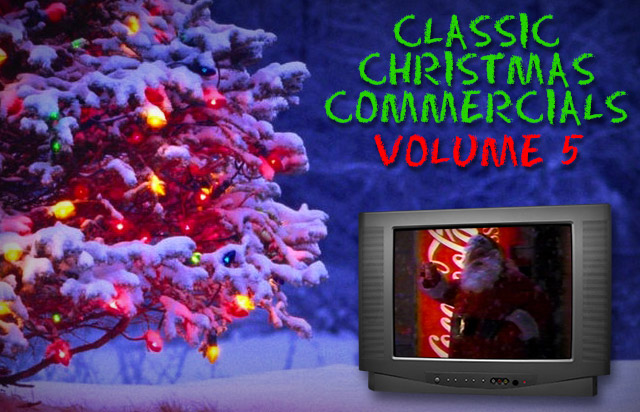 Welcome to what could be this year's last batch of Classic Christmas Commercials, donated by our pal Larry. Tonight, you'll see everything from a super capitalistic Santa to a giant apple pitching cheap underwear. Are you excited?
Call Santa's Hotline!
(1987)
I've seen at least a dozen "Santa hotline" commercials, where various entrepreneurs preyed on every kid's desire to form a special bond with the big man.
This one is particularly low-key, but I do enjoy the notion that Santa lives in front of a giant purple backdrop. While the voice-over lady clarified that you'd only hear a prerecorded message, you'll notice that the action implies a live conversation with Santa Claus. (That never happened. At best, Santa would ask for Christmas lists, and then fall silent for a paid minute while clueless kids shouted about dolls and video games.)
In this case, you'd call to hear a special Christmas story from Santa. In the commercial, our hero hangs up after only 25 seconds, as if that was legitimately how long the stories took tell. "Rudolph the Red-Nosed Reindeer had a very shiny nose, yadda yadda yadda, he went down in history." (more…)
Back in March, I paid tribute to eBay's action figure mixed lots — those being auctions for "bunches" of toys that sellers have neither the time nor interest to list individually. Even with the bazillion eyes perpetually scanning eBay, there are some great deals hiding in those listings.
Only rarely am I compelled to bid, but one recent auction really grabbed my attention: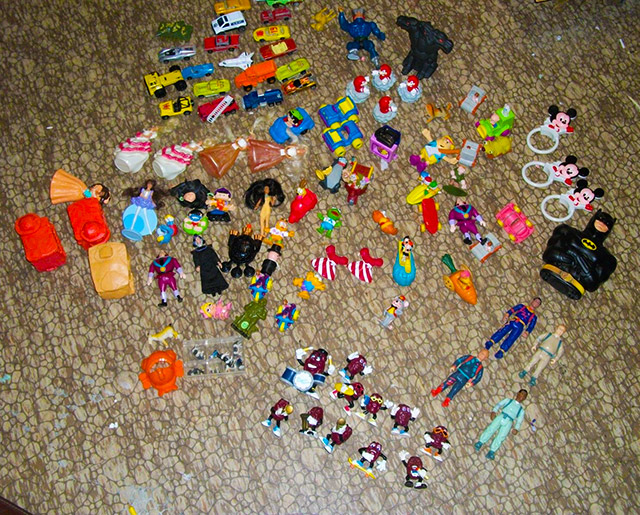 That one. With a $5 starting bid and no competition, I won it with ease. Now sure, the hefty shipping rate raised the total price to $20, but even that was a fair price for such an incredible assortment of absolute crap.
Almost every mixed lot is 80% junk, and this one was no different. The trick is to single out the few items that do have some value, and see if they're enough to justify the total price. In this case, it was.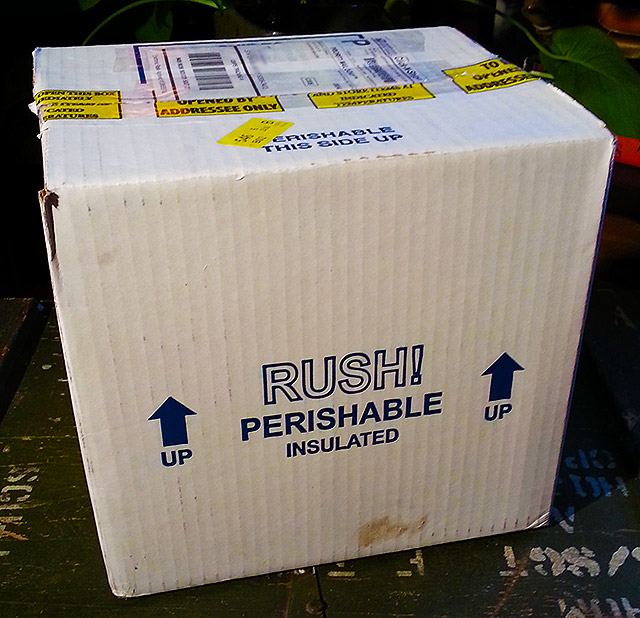 The toys arrived today, rather fittingly shipped in a stained box that appears to have once held loads of mailable fruit.
Let's see what's inside! (more…)
Today, I've chosen five old cereal boxes from my worryingly large collection for a closer inspection.
Far funnier than anything you'll read below was the sight of me dragging ancient cereal boxes out into the December chill, and desperately trying to keep them upright against the near-winter winds. Let's hope my neighbors were otherwise occupied, as there's no good explanation for cursing a box of Corn Pops while sitting crisscross applesauce style out in the freezing cold.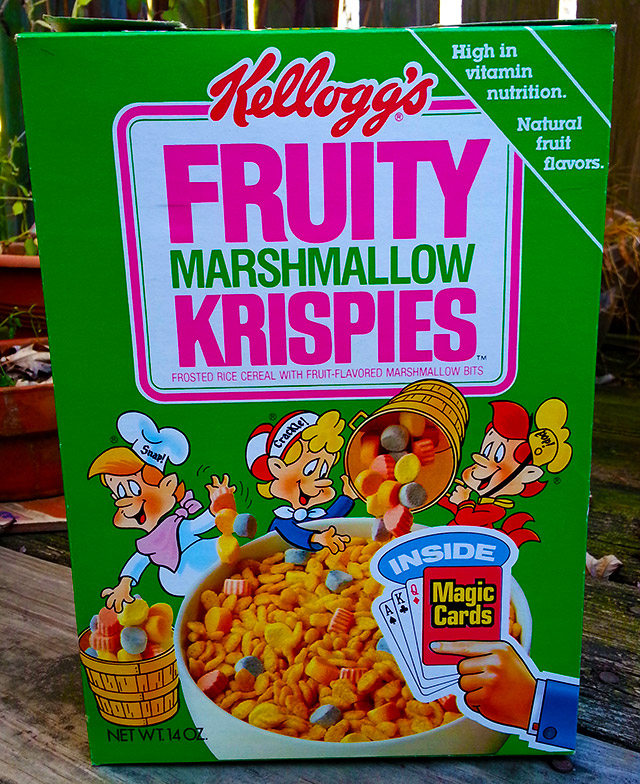 #1: Fruity Marshmallow Krispies! (1987)
It may seem odd, but this is actually one of my all-time favorite cereal boxes. There's a quietly tropical motif that's only noticeable to those who remember Fruity Marshmallow Krispies' balls-out amazing TV commercial, featuring a calypso-charged jingle that STILL has the power to make everything right with my world. Were I to ever learn the intricacies of pianos, it would specifically be so I could play that jingle.
The cereal mixed normal Rice Krispies with countless fruity marshmallows. The marshmallows came in an assortment of colors, and looked like bonus treasure jewels from a Nintendo game. I can barely remember the taste, but I definitely remember asking for it multiple times. The box's leaf green background called to me in ways that colors rarely do. I look at this box, and suddenly it's mid July. I'm on my own private island. I'm in a hammock, and there's no one around to make fun of how I look when I try to climb out. (more…)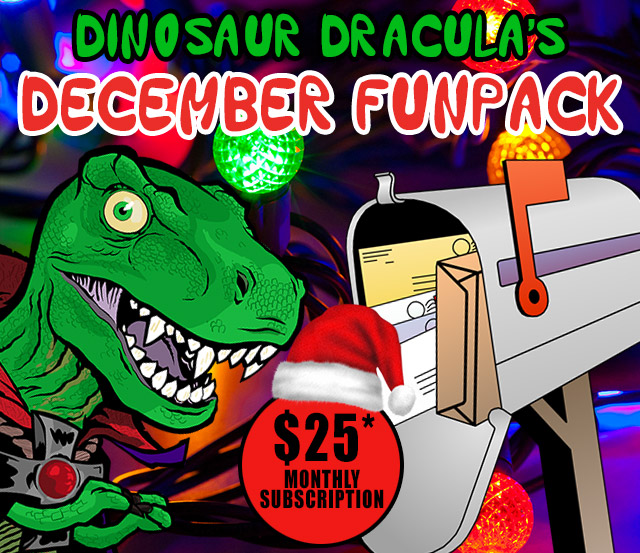 (NOTE: Available in the United States only!)
Okay folks, I'm ready to plug the hell out of Dino Drac's Funpacks again! For those who don't know, for 25 bucks each month, you'll get a new box of random junk sent straight to your door, every month! (And yes, you can cancel at any time!) Subscriptions keep this site alive, and in return, you'll get a package full of insanity each month.
Check it out… the December 2014 Funpack HAS LANDED!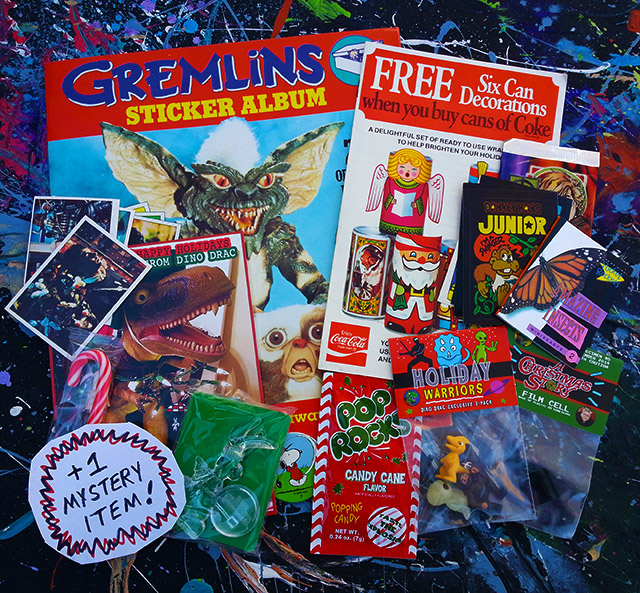 It's a hot hot ho ho holiday extravaganza! (more…)
Just when you thought Dino Drac couldn't get more obscure, here I am with a tribute to those old 7UP posters that let us glue cotton balls over Santa Claus's face.
During various holiday seasons of the '80s and '90s, people who bought enough 7UP soda scored free "Countdown to Christmas" posters, right from whatever supermarket they were shopping at.
Now, these weren't normal posters. There were several variations over the years (you can see another here), but the main bullet points were always the same. The posters always featured Santa Claus's enormous head, and the posters always came with a truncated December calendar, stamped right over his beard.
But wait! It gets better! (more…)